pp pc honeycomb cellular board extrusion machine
Product Detail
Product Tags
plastic honeycomb panel production line called PP honeycomb board making machinery
pp honeycomb sheet machine
The pipe diameter 8mm -12mm Cell Diameter Plastic PP Honeycomb Core With Non Woven Fabric and Barrier Film for Lamination Sandwich Panel
Durable Customized PP Honeycomb Core for Waterjet Bricks
A high-density cut-resistant PP honeycomb core water jet cutting bed produced with high strength, this product will increase the cutting durability.
PP honeycomb core water jet cutting bed is made of recyclable polypropylene materials. Our products have real good performance, it is not only environmentally friendly, but also extremely competitive in the market place.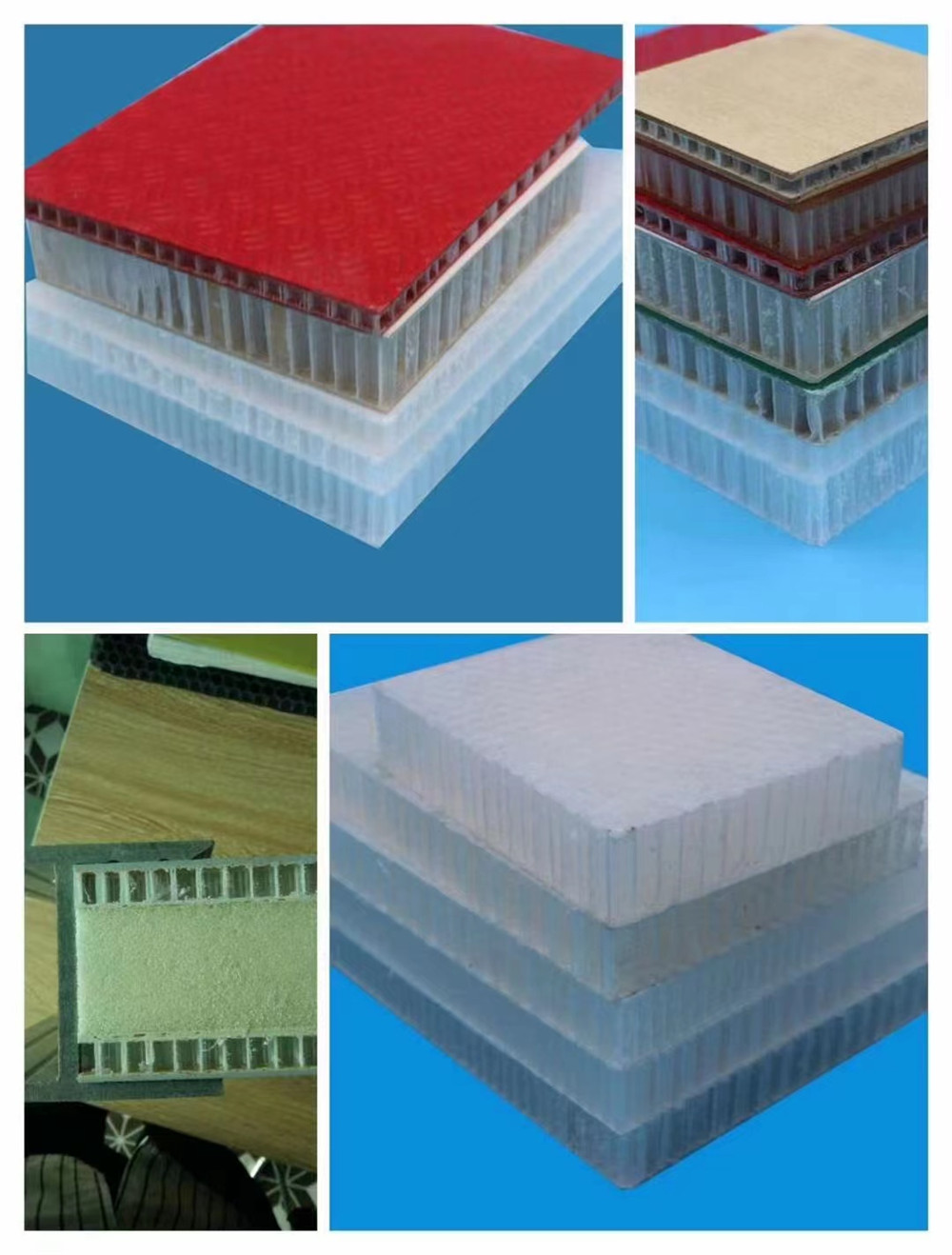 25mm Thick Thermoplastic Fiberglass Reinforced Honeycomb Sandwich Panel For Dry Freight Box Truck Bodies
The honeycomb can be also used in many other applications
Carvavans, Enclosed Trailer, Mobile Toilets, Portable Containers, Logistics Boxes etc.
plastic construction materials used building partition wall made of holypan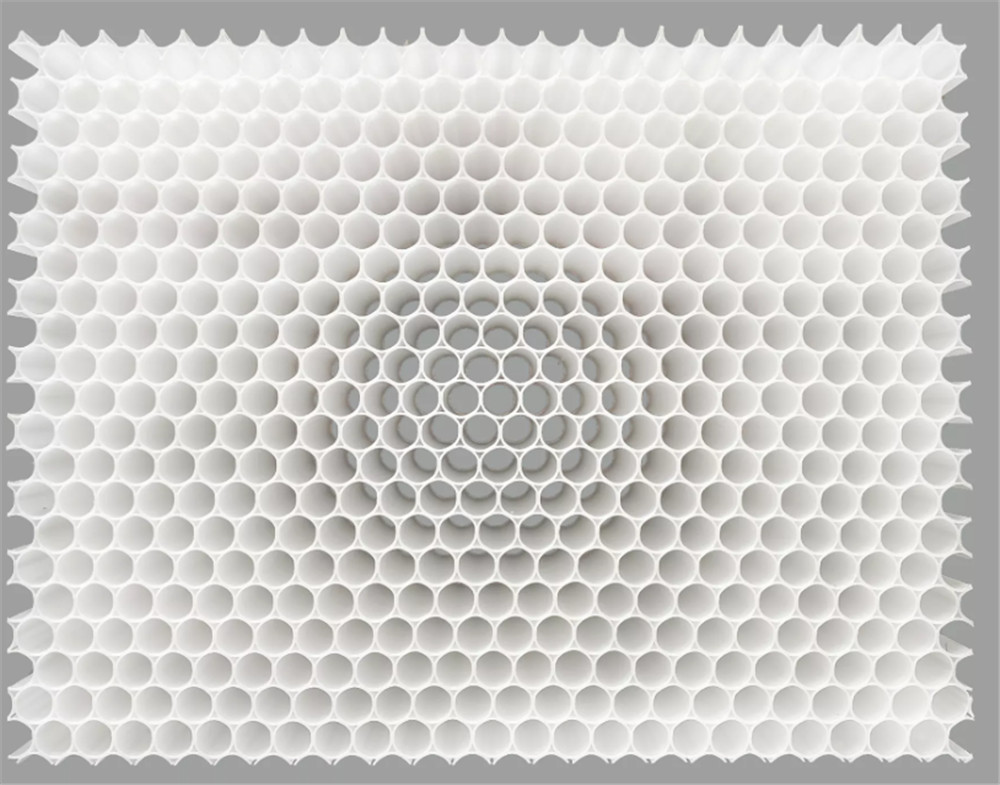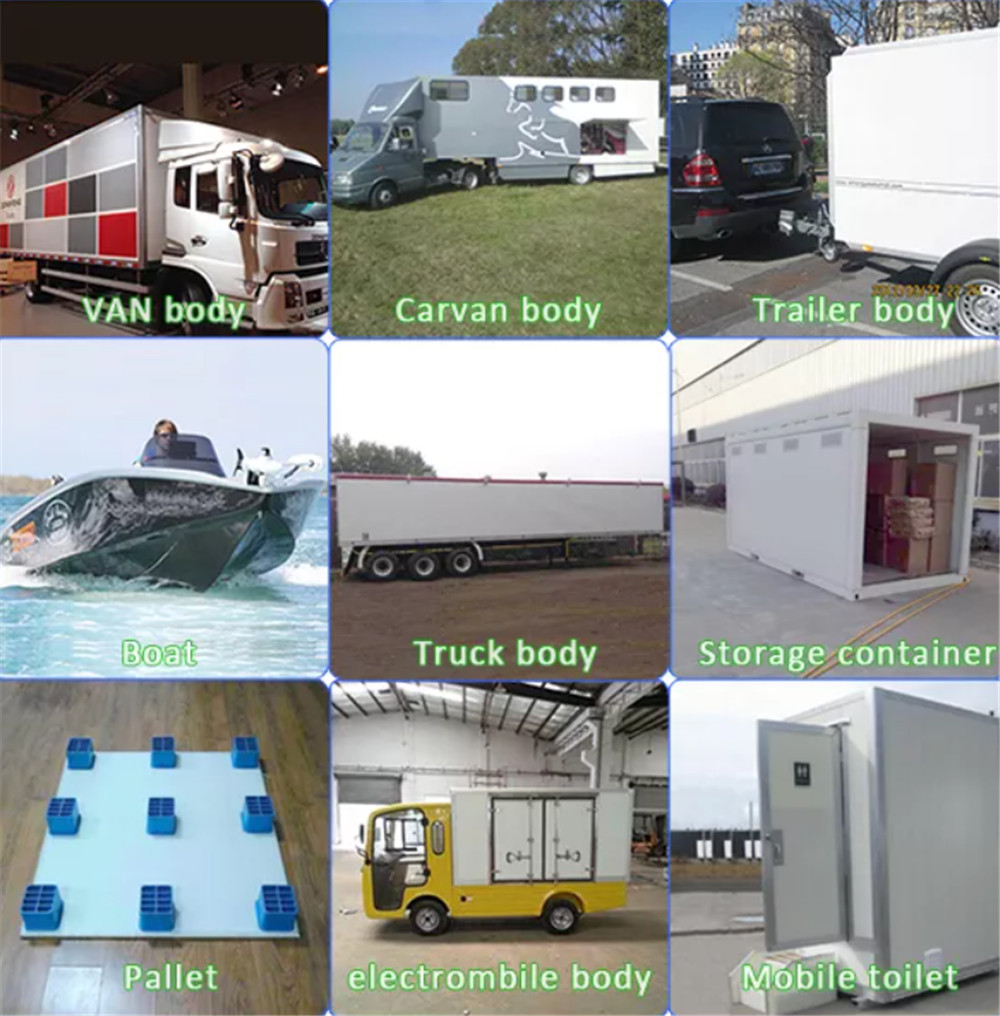 plastic construction materials used building partition wall made of holypan
PP honeycomb panel is light weight, high strength, water resistance, moisture resistance, heat preservation, sound insulation, corrosion resistance, non-toxic and harmless, antibacterial and mildew resistance. It also has the characteristics of energy absorption, thermoplastic re-deformation, shock absorption and shock absorption, so it is widely used Used in locomotives, ships (especially yachts, speedboats), yacht docks, pontoons, vans, chemical storage tanks, construction, glass fiber reinforced plastic, high-end house decoration, high-end mobile homes, sports protection products, body protection products, etc. Field.
Details of turnkey project of plastic honeycomb panel production equipment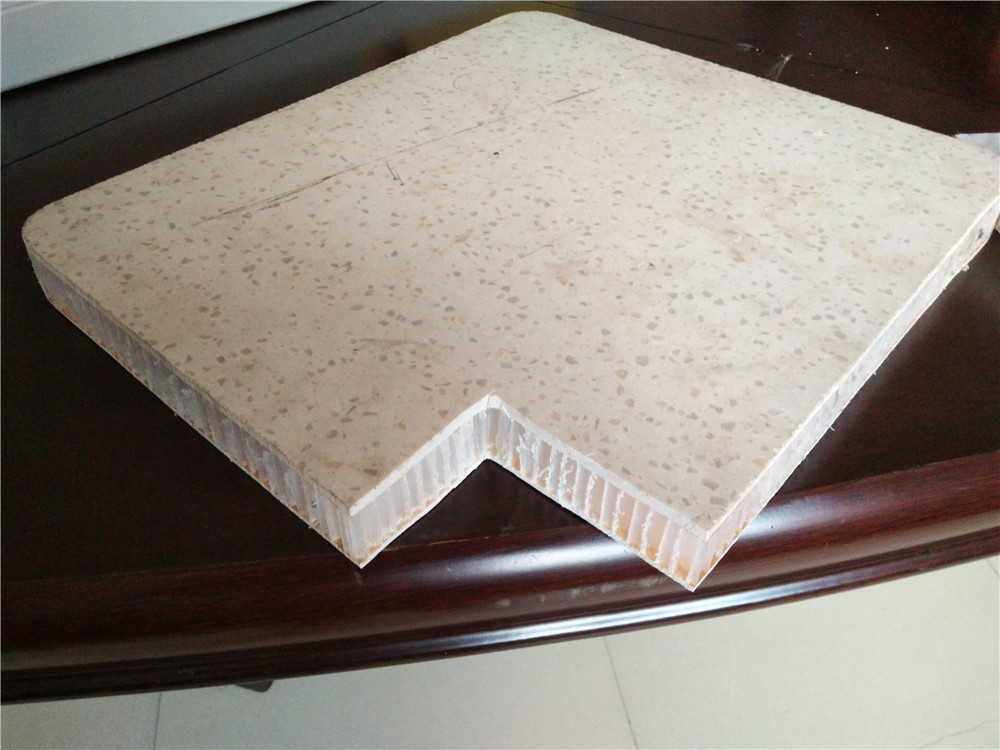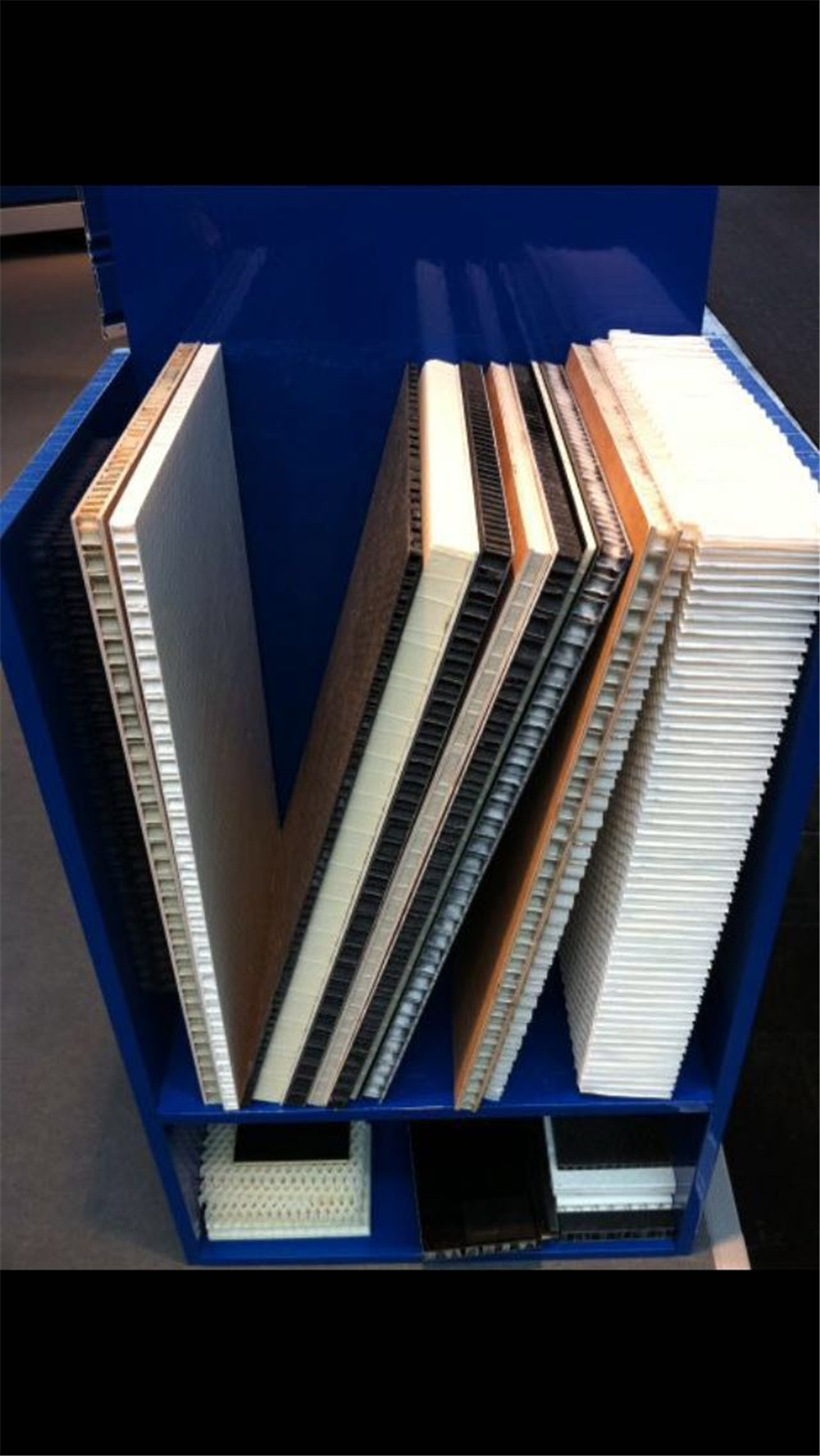 Equipment composition:
1) Sj-70 / 33 PP hot melt adhesive pipe extrusion line 1 set
2)constant temperature two door adjustable oven
3) Spq-1500 plastic honeycomb plate parallel cutting machine
4) Sgr-1500 belt type heat recovery machine
5) transverse cutting machine
Technical specification for PP hot melt adhesive pipe production line equipment (single set)
1. Equipment list
Serial number name Company quantity remarks
1. Sj-70 / 33 single screw extruder platform one
2.Sj-30 extruder platform one
3. Φ 8. Φ 10. Φ 12mm composite die set three
4. Sgzj-20 vacuum sizing tank platform one
5.Sgpl-20 cooling water tank platform one
6.Slq-20 crawler traction cutter platform one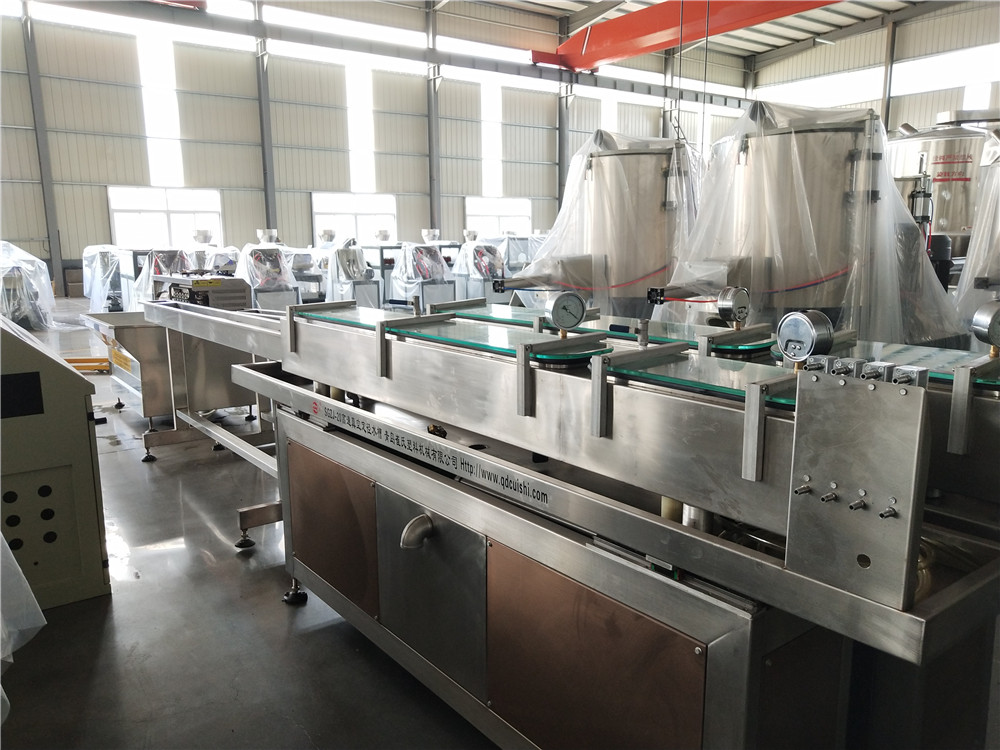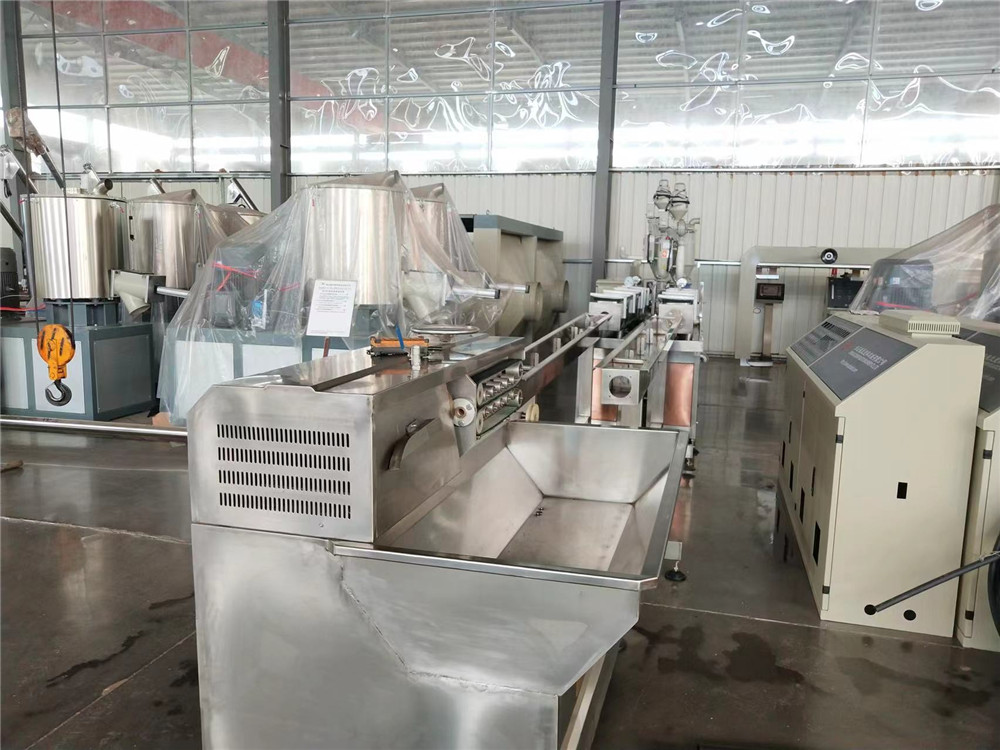 Configuration list of thermostatic two door adjustable polymerization furnace
Product Name: thermostatic two door adjustable polymerization furnace, normal temperature 0-200 ℃
Specification: depth 3200mm * width 900mm * height 1900mm (inside)
3480mm deep * 1340mm wide * 2300mm high (outside)
texture of material External 1.8mm thick cold-rolled plate is welded and formed, and the surface is subject to antirust treatment. The inner tank adopts 1.5mm 304 stainless steel plate, and the insulation layer adopts 120mm aluminum silicate cotton.
to configure Omron PID temperature control system is adopted to display the temperature and time in the box, timing alarm, hot air circulation function and automatic power off at that time. Furnace temperature ± 2 ℃
Configuration list of spq-1500 plastic honeycomb plate parallel cutting machine
1. Cutting size: w1500 * l2800 * h800mm
2. Table moving speed: 0-20M / min
3. Cutting height: h650mm
4. Motor power: 5.5kW (Siemens)
5. The lifting screw adopts Taiwan Shangyin high-strength ball screw.
6. The lifting screw rod and umbrella toothed belt protective device have the functions of protection and dust prevention
7. After finishing, balance the cutter wheel. The cutter wheel is made of special materials to reduce noise and wear.
8. There are anti-collision devices on both sides of the workbench. Screw rods are used to adjust the level of the workbench up and down.
9. The surface of the workbench shall be paved with anti-skid tape to avoid the movement of processed products.
10. The movement of the worktable adopts gear rack transmission, which has more stable performance.
11. The cutter box is formed by finish machining.
Full height protective belt (w0.45mm) is adopted.
13. The track adopts T89 elevator guide rail, which is precision processed and manufactured to ensure stability and wear resistance.
14. Automatic operation system; Automatic dust suction device.
15. With emergency stop device.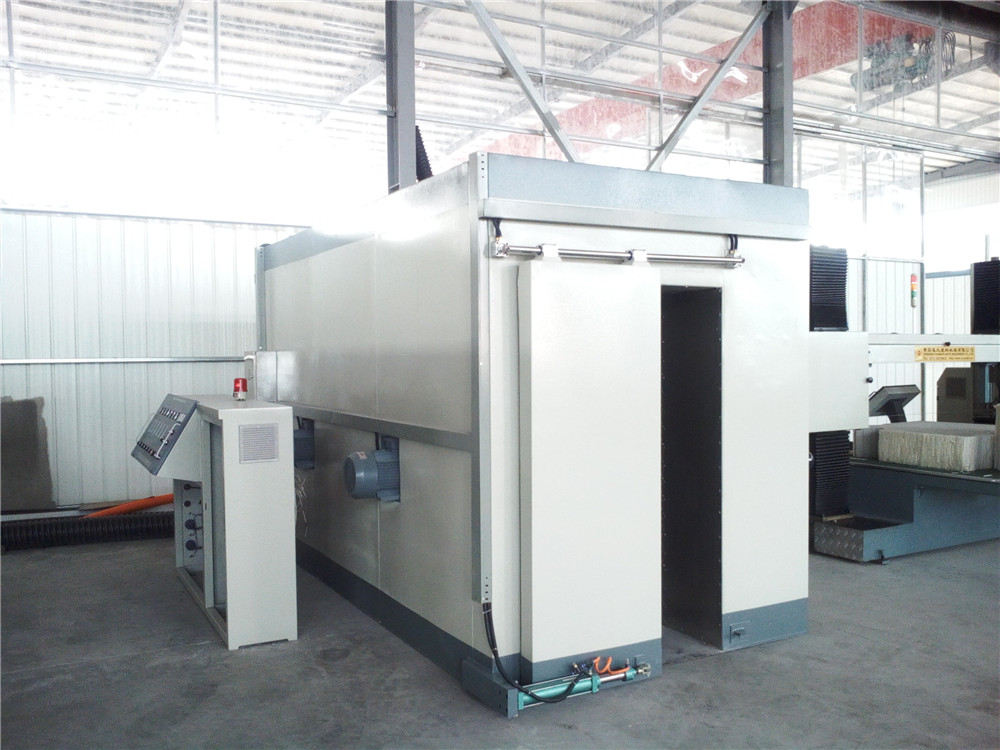 Configuration list of sgr-1500 belt type heat recovery machine
1. Equipment list:
Serial number name Company quantity remarks
one Rear workbench 1500x3750 set one
two Front workbench 1500x3210 set one
three Non woven fabric (double-sided) tension machine 1500x2 platform eight
four Sgr-1500 belt heat recovery machine platform one
five Electrical control system set one
---
---
Write your message here and send it to us