PE PP PC pipe tube extrusion machine
Product Detail
Product Tags
Products Description
>>PE Pipe Extrusion Machine is mainly used for producing agricultural irrigation pipes, drainage pipes, gas pipes, water supplying pipes , cable conduit pipes etc.
>>The pipe has some excellent features such as heating resistant, aging resistant, high mechanical strength, environmental stress cracks resistant, good creep resistant, etc. our extrusion line is designed with high efficiency extruder and equipped with reducer which is high speed and low noise, Gravimetric dosing unit and ultrasonic thickness indicator can be assembled according to customer's demand to ascend the precise of the pipes .
>>Turn key solution can be provided, like laser printer crusher, shredder, water chiller, air compressor etc. to achieve high-grade and automatic tube production.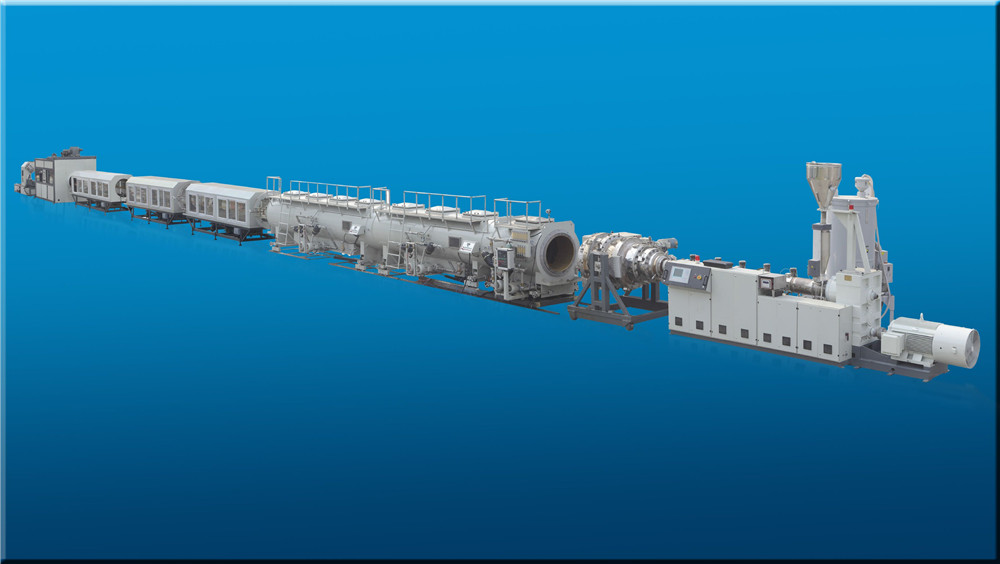 >>Process Flow: Raw material+ Master Batches → Mixing → Vacuum Feeder →Plastic Hopper Drier→ Single screw extruder →Co-extruder for color string & Multi Layers → Mould → Vacuum Calibration Tank → Spray Cooling Water Tank → Haul-off → No Dust Cutter → Double/Single disc Winding/ Stacker → Final Product Inspecting &Packing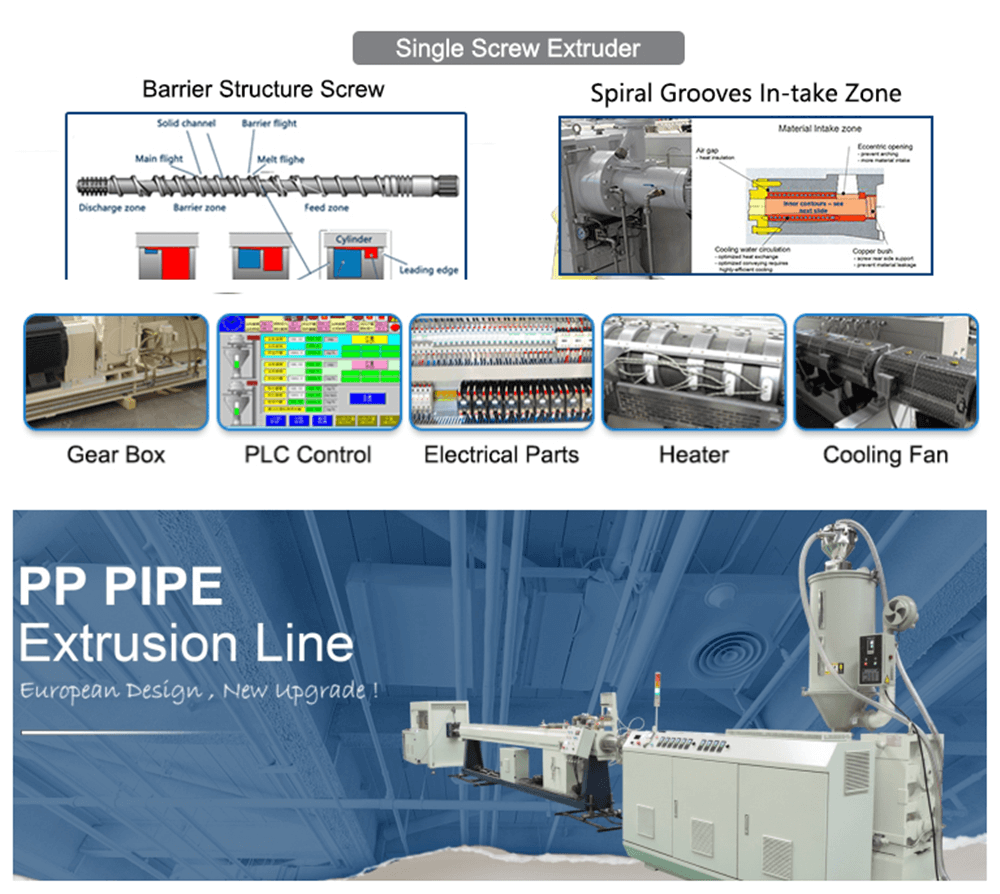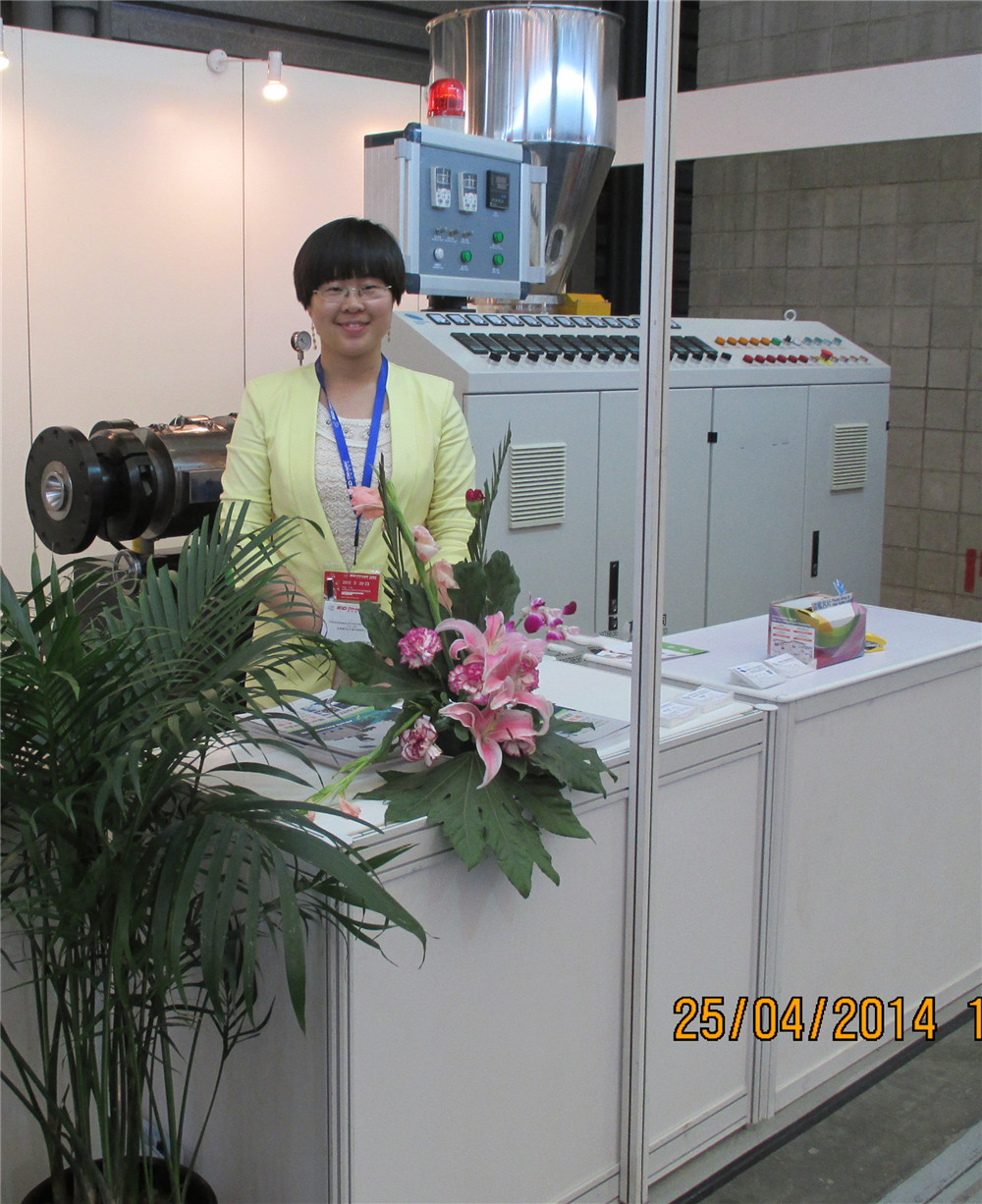 1. Single Screw Extruder
Single-screw extruder can produce many kinds of plastic products such as film, pipe, board, braid, belt and granules.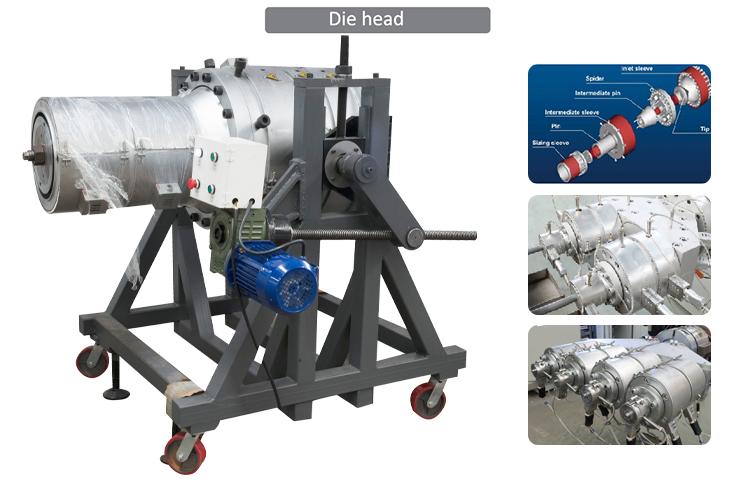 2. PE pipe die head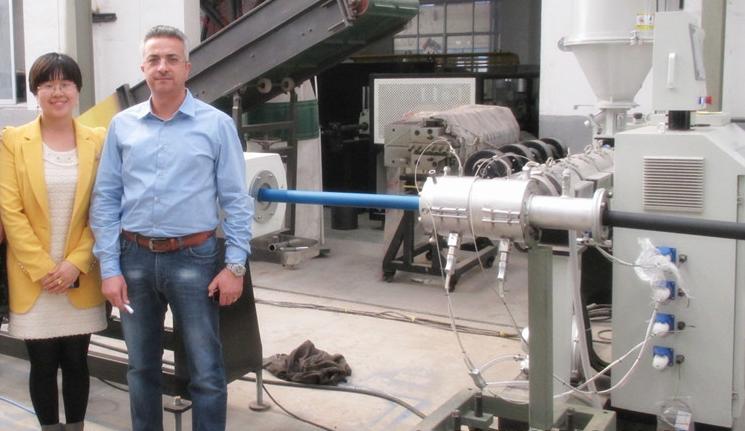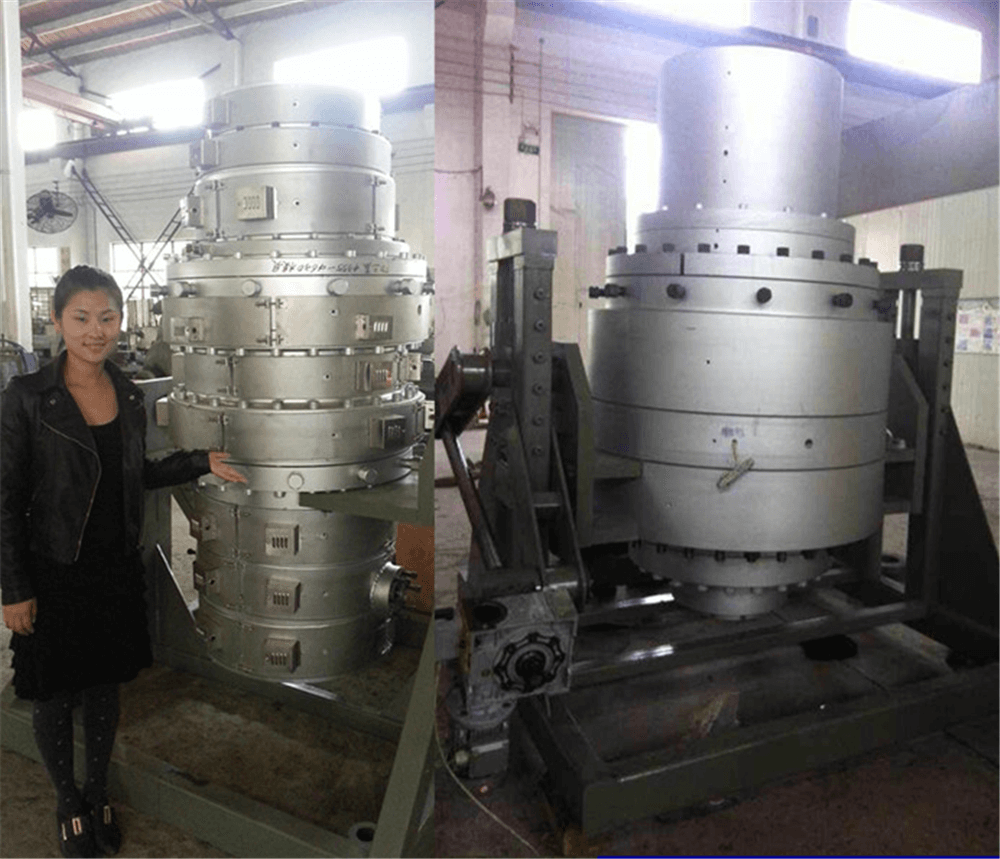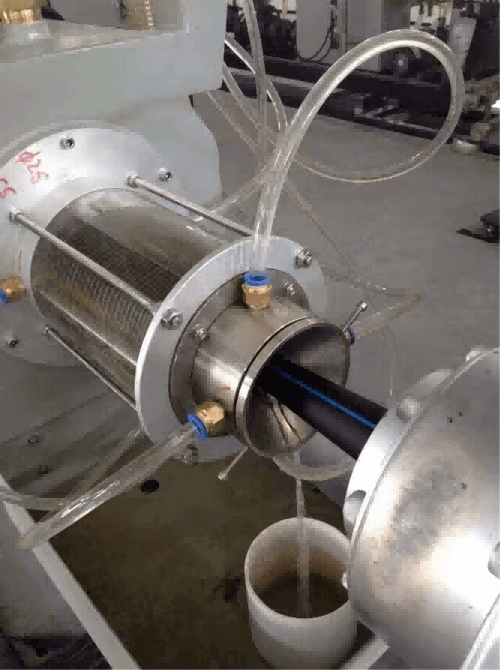 >>Suitable for HDPE, LDPE, PERT, PP, PPB, PPH, PP-R, PS pipe production
>>Diameter range from Ø16 to Ø1600 mm
>>High melt homogenity
>>Low pressure built up even with high outputs
>>Melt channel distribution system
>>Equipped with seramic heaters
>>Pipe head carriage for easy movement
>>Pipe heads are designed according to application requirements.
>>Easy maintenance thanks to the optimized and proven designed construction.
In recent years, the market of plastic pipe is developing steadily in China. PE,PPR and UPVC pipe play an important role. Wherein the development of PE pipe is most remarkable. PE pipe has a wide range of application. the water supply and gas pipe is one of the largest application market.
We are Using the overall flowing path core support structure and removable locating devices
The channel design has avoided the dead area and retention.
The optimized design of the flowing channel gives it a stronger impact resistance.
Easy to assemble and disassemble.
Vacuum calibration tank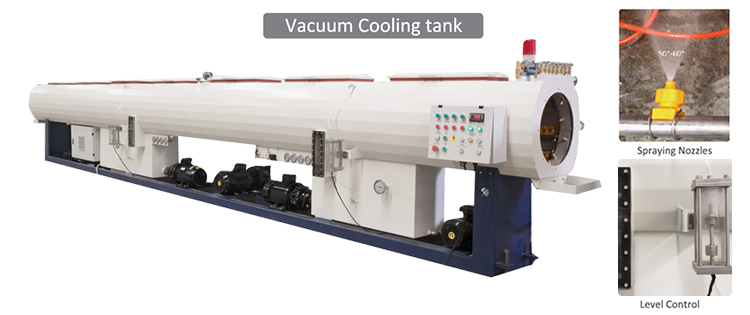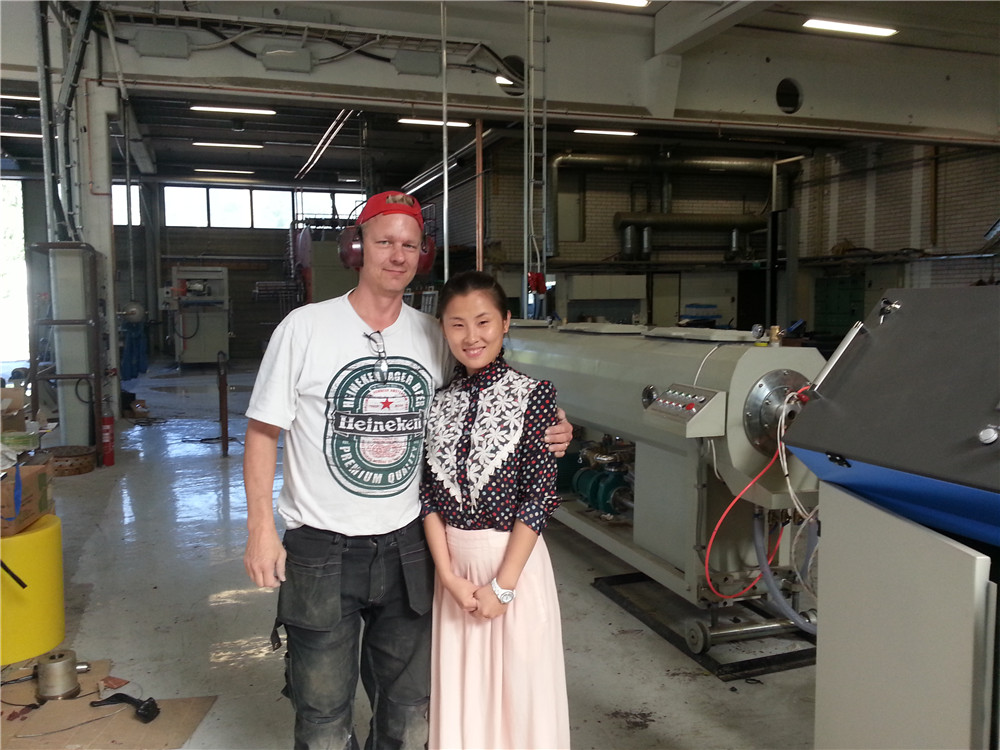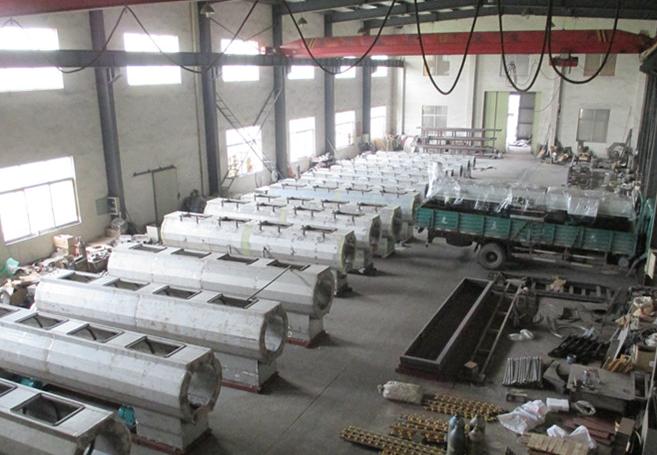 >>Suitable for PE pipe production
>>Diameter range from Ø16 to Ø1600 mm
>>Length up to 12000mm
>>304 stainless steel with painted outer surface
>>Special water sprays are located on the best position for cooling the pipe efficiently
>>Special and easy adjusted pipe supports for each pipe diameter
>>Installed vacuum and water pumps can work without any maintenance for long times
>>Special cooling baths can be designed for specific extrusion production
Haul off machine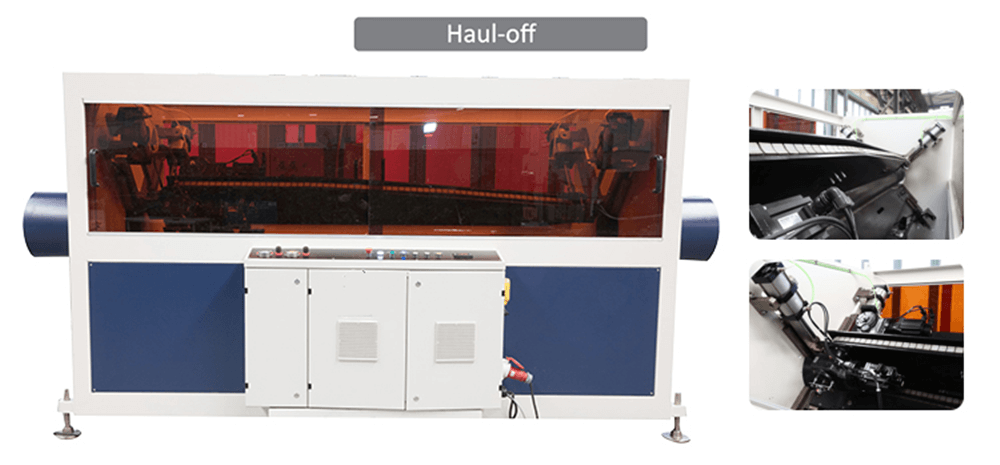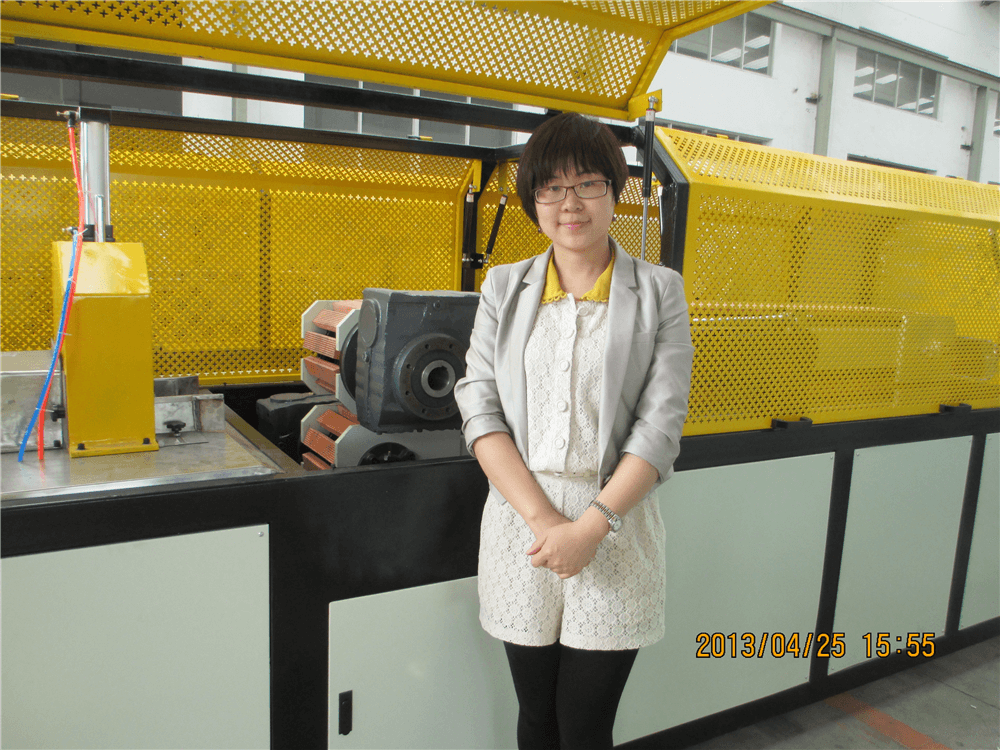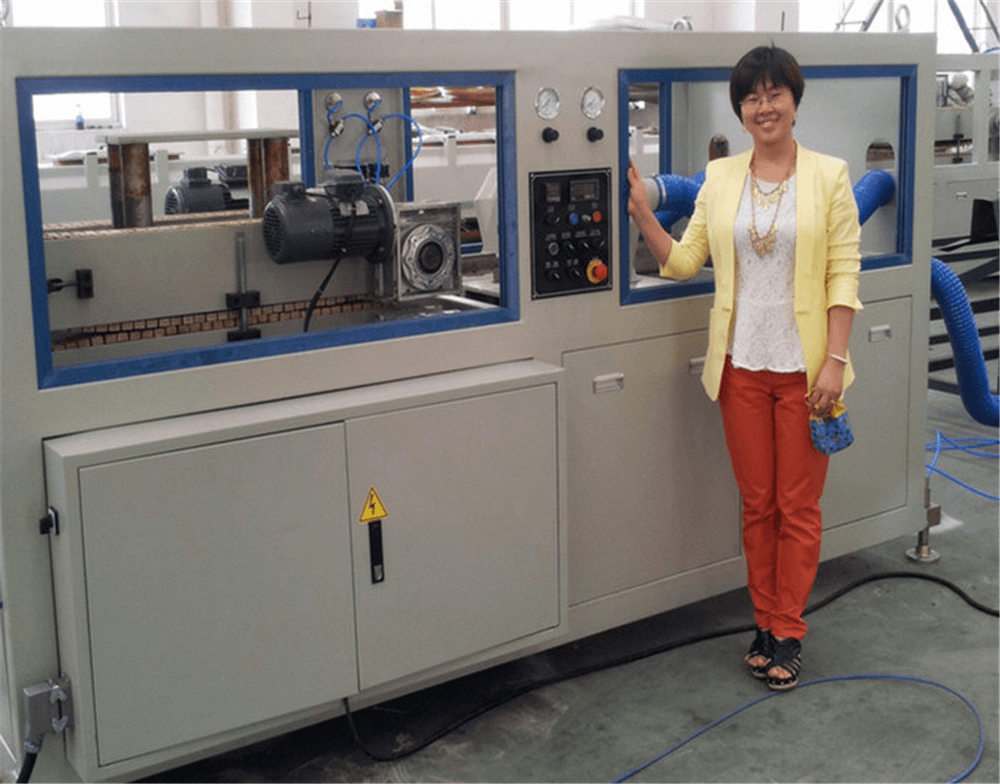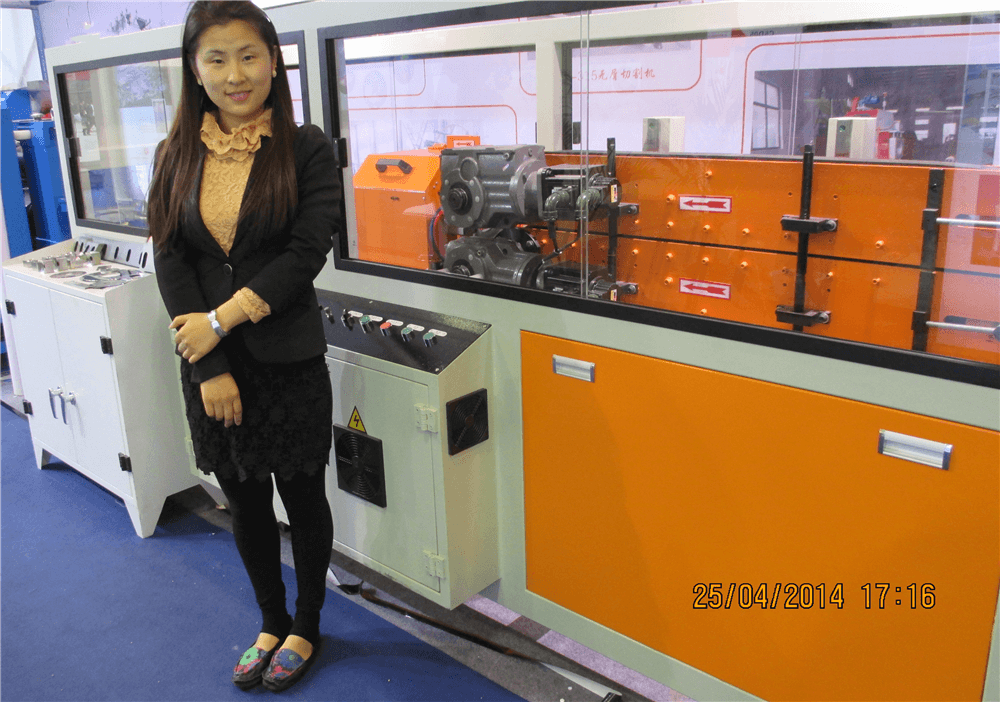 >>Pipe range from Ø16 to Ø1600 mm
>>High pulling force without lose the shape of the pipes
>>Equipped with 2, 3, 4, 6, 8,10 or 12 caterpillars according to the application
>>Servo motor driving for providing stable torque and running
>>Motorized positioning of the lower caterpillars
>>Simple operation
>>Completely closed protection for maximum safety
>>Chain conveyors with special rubber pads on chains which do no mark on the pipe.
>>Synchronization with the extruder screw speed allows stable production during changing the production speed
Cutting system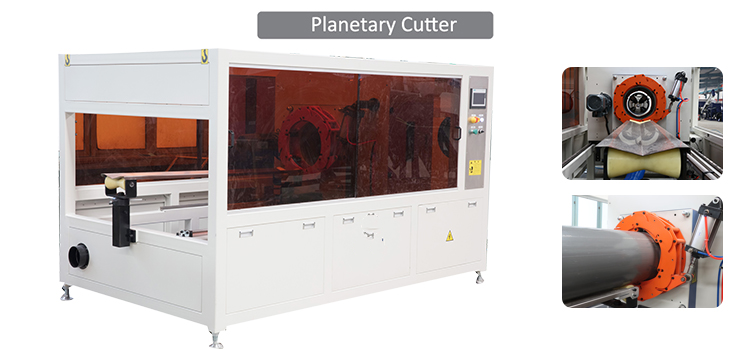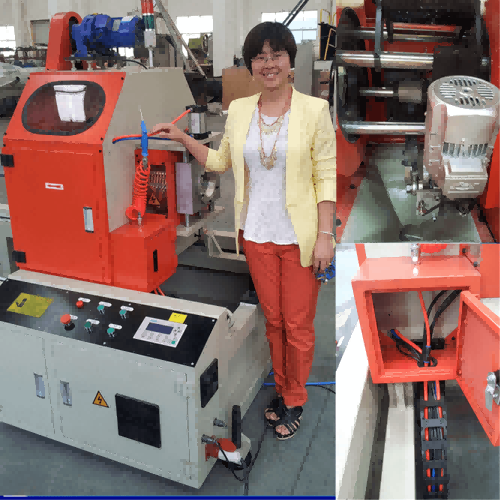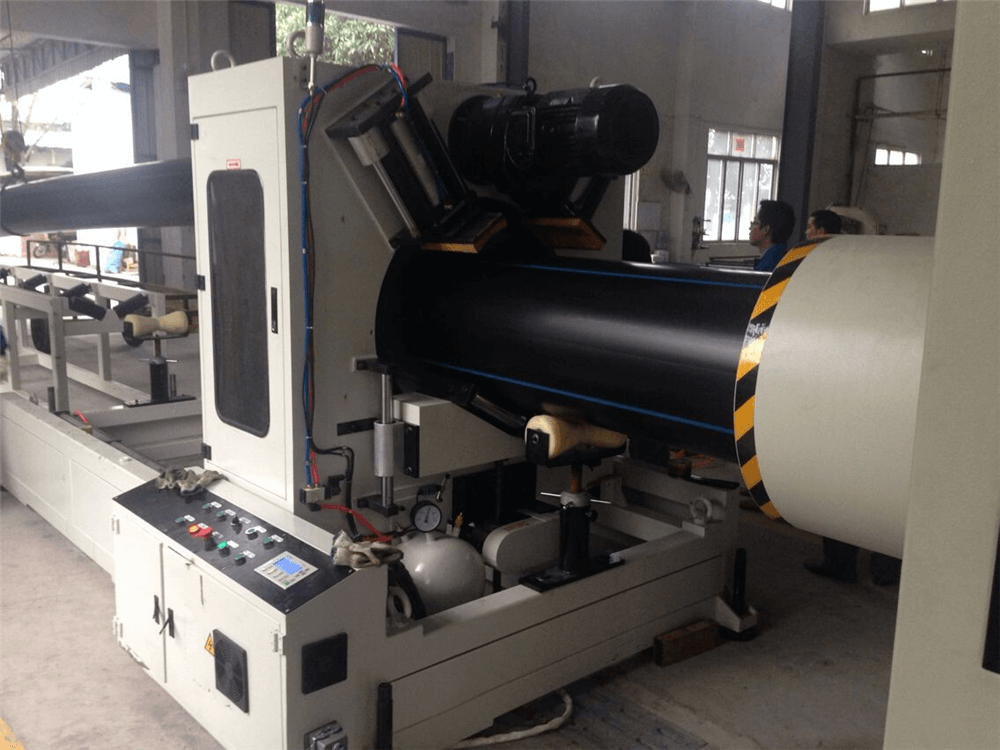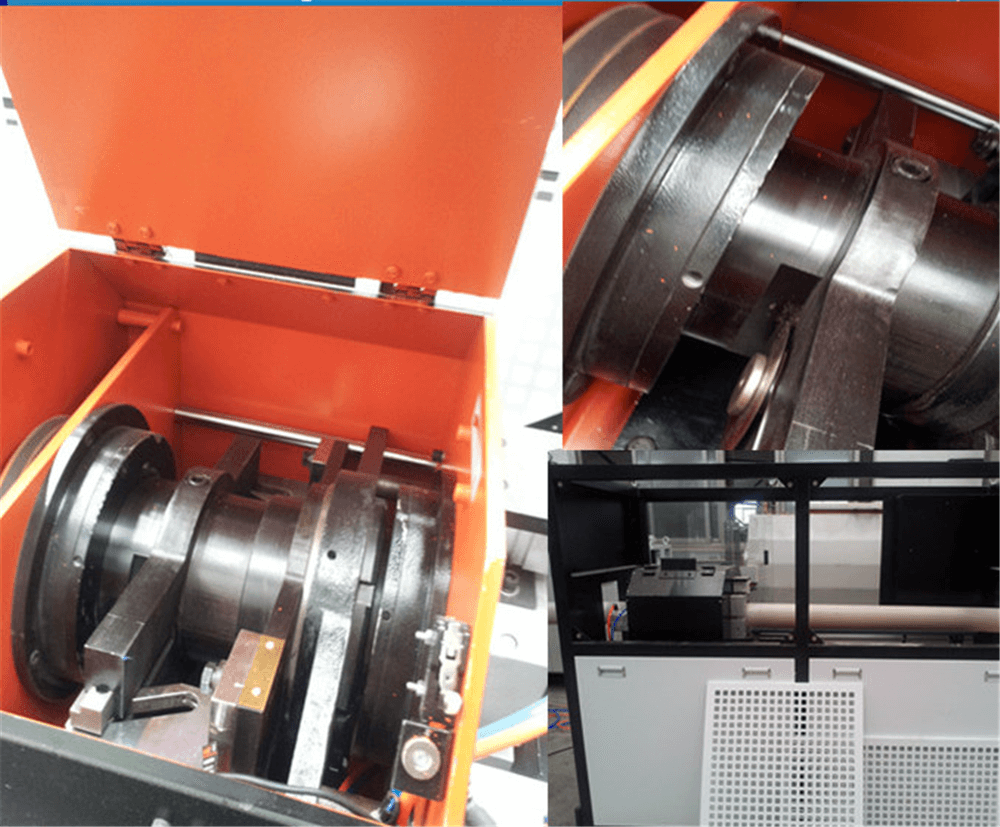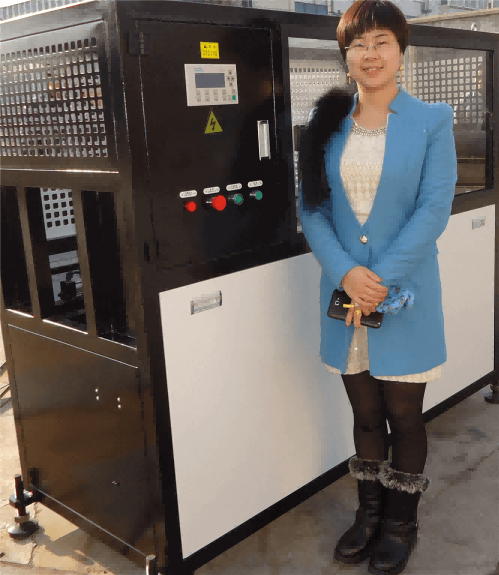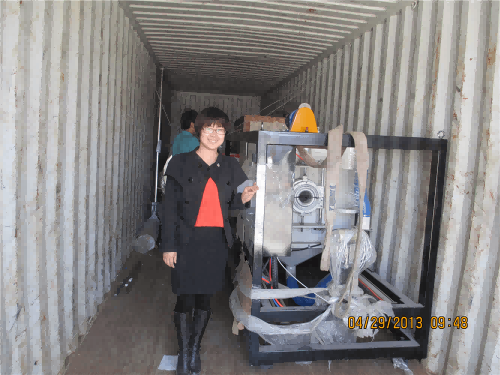 >>Automatic synchronisation with extrusion speed
>>Planetary equipped with disk and milling cutter for cut and chamfering
>>Chip-free equipped with disk blade to ensuring soomth cutting surface without any dust
>>Touch screen control panel
>All movements are motorised and controlled by control panel
>>Pipe blocking with using universal clamping for easy operation
>>Type of the cutting unit is chose depend on pipe
>>Less maintenance needs
>>Completely closed and secured machine for maximum safety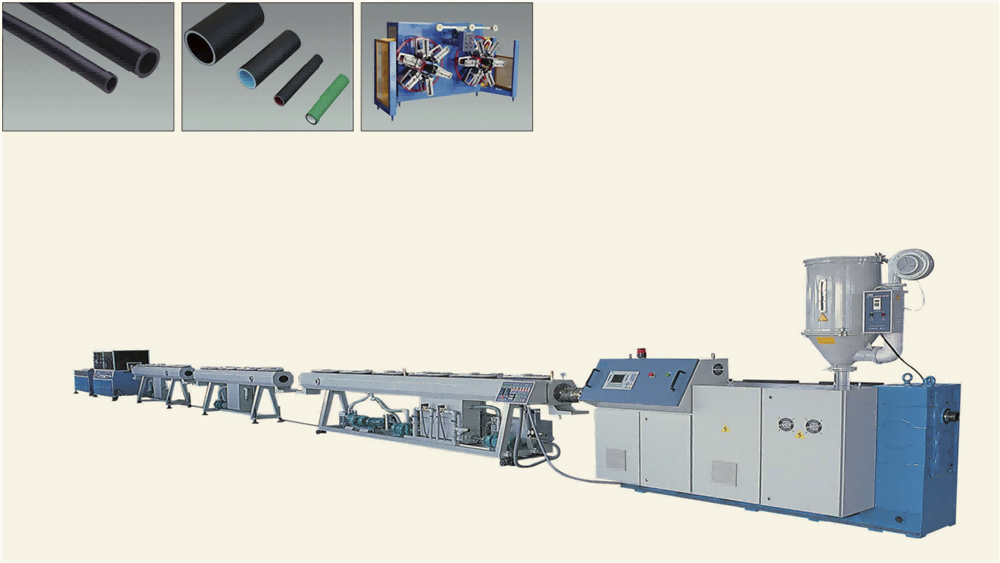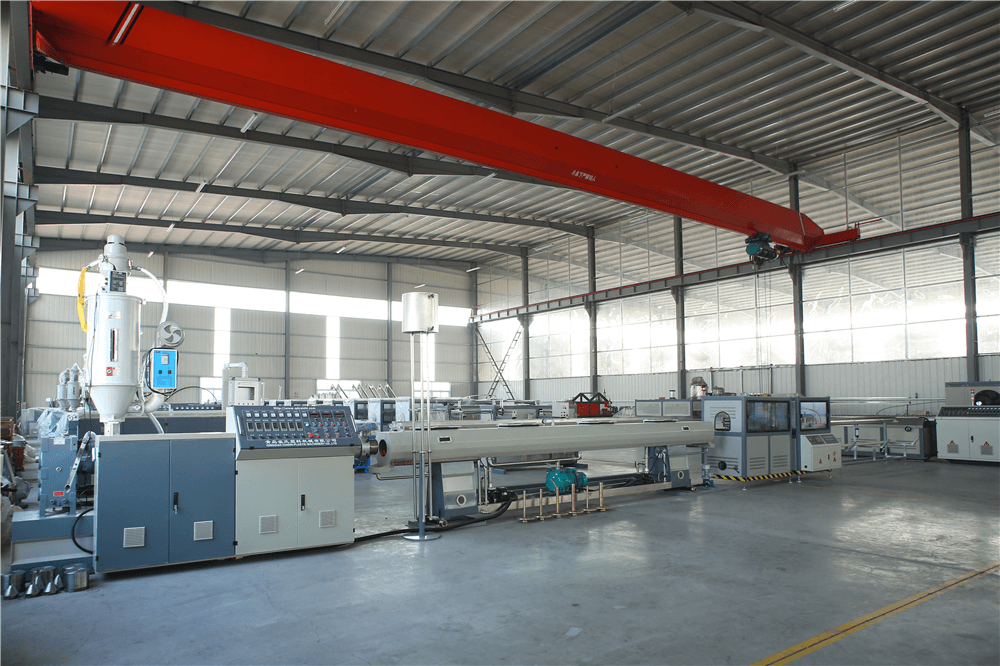 Product Paramenters
Diameter range(mm)
Extruder model
Max. Capacity(kg/h)
Max. lineal speed(m/min)
Extruder power(KW)
Ф20-63
SJ65/33
220
12
55
Ф20-63
SJ60/38
460
30
110
Ф20-63 Dual

SJ60/38

460
15×2
110
Ф20-110
SJ65/33
220
12
55
Ф20-110
SJ60/38
460
30
110
Ф20-160
SJ60/38
460
15
110
Ф50-250
SJ75/38
600
12
160
Ф110-450
SJ90/38
850
8
250
Ф250-630
SJ90/38
1,050
4
280
Ф500-800
SJ120/38
1,300
2
315
Ф710-1200
SJ120/38
1,450
1
355
Ф1000-1600
SJ90/38
SJ90/38
1,900
0.6
280
280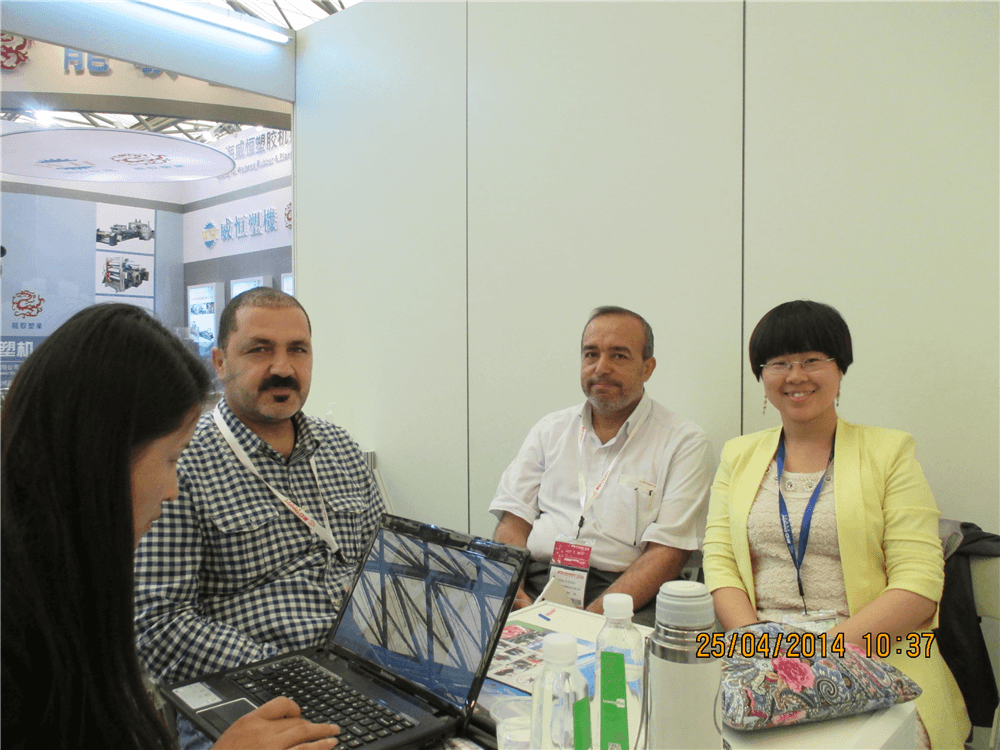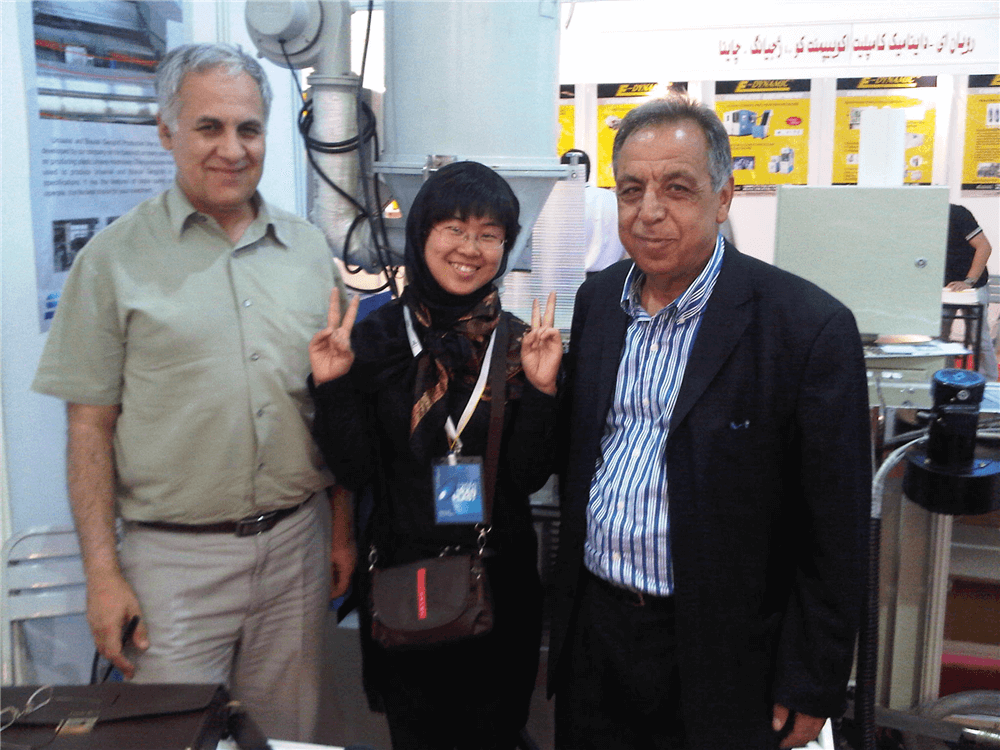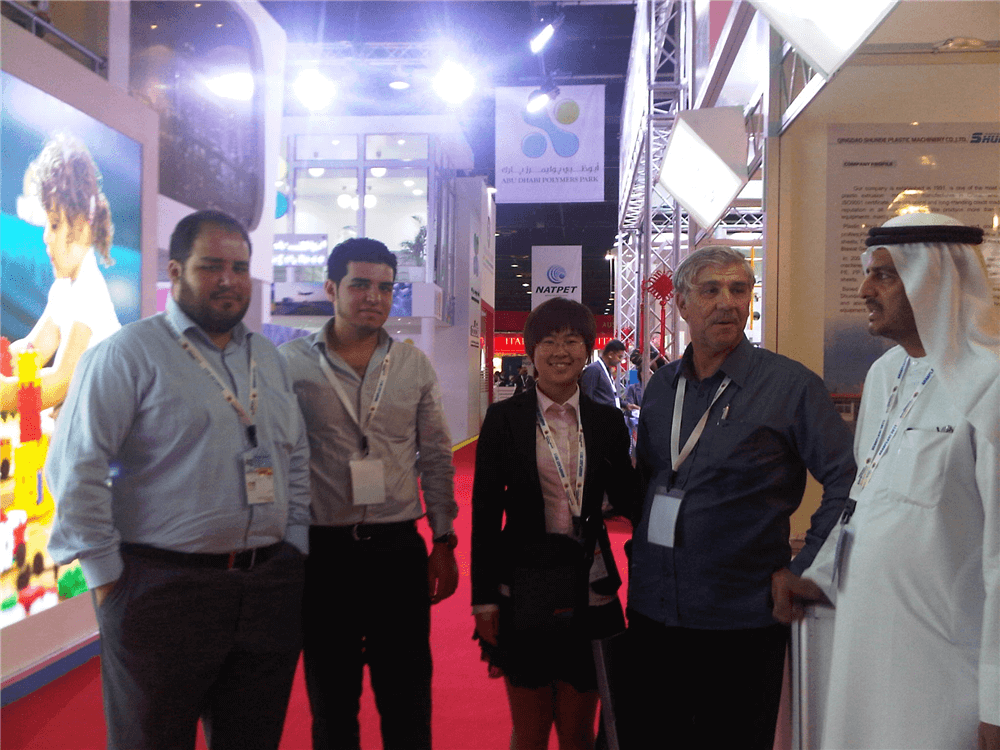 ---
---
Write your message here and send it to us