HDPE Spiral pipe extrusion line
Product Detail
Product Tags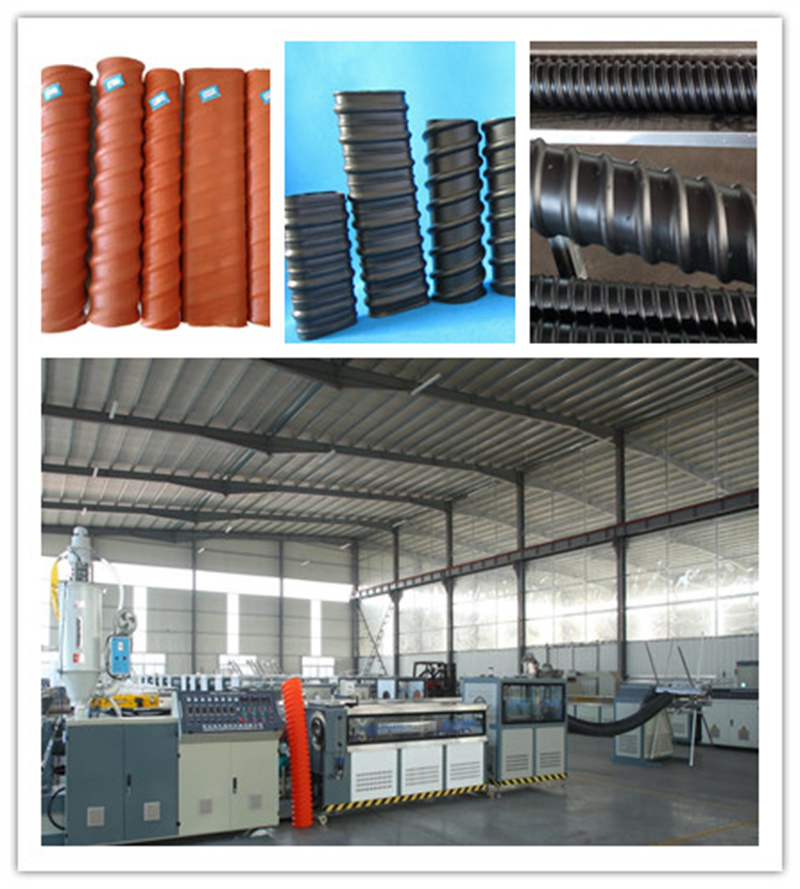 pp/pe/pvc spiral prestressed pipe extrusion line/extruder/plastic machine
prestressed corrugated pipe making machine/flat corrugated plastic pipe machine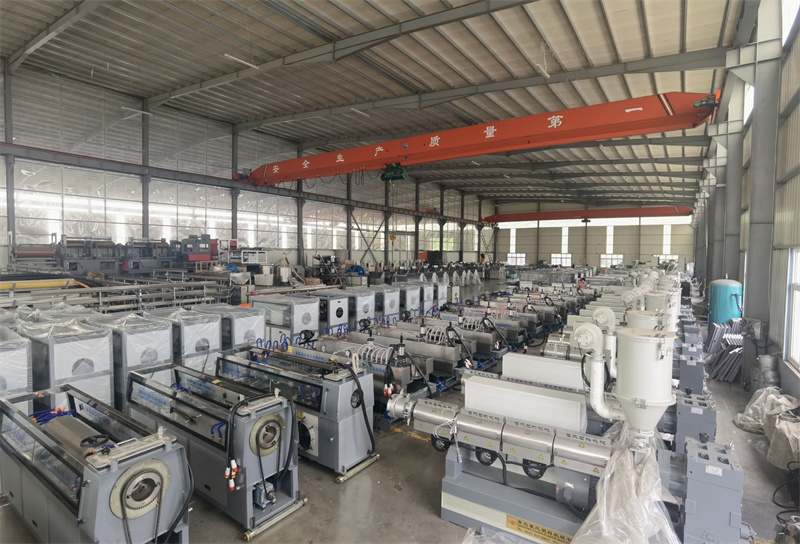 Round Flat HDPE/PVC Plastic Bridge Prestressed Post Tensioning Corrugated Pipe machine extrusion line for Concrete
HDPE Carbon corrugated Pipe Production Line Project
(Pipe dia OD32-Φ200 200mm)
Qingdao Cuishi Plastic Machinery has been dedicated to the production of HDPE Spiral pipe extrusion line  since 1999. We have SJ70,75,90 single screw extruder, which are ideal machines for producing pipes with high output, stable quality and advanced technology.
The company also offers a wide range of other plastic machinery such as cable shealthing pipe machine and drainage pipe extrusion machine. This highly efficient equipment is capable of producing various sizes and shapes of HDPE Spiral pipe extrusion line in accordance to customer's requirements. The whole process is automated from material feeding to finished product delivery, ensuring maximum efficiency while minimizing labor costs.
With years of experience in the industry and excellent after-sales service, Qingdao Cuishi Plastic Machinery provides customers with reliable products that meet their demands for quality assurance at competitive prices. Whether you need a small or large scale project, our team will work closely with you to customize solutions that fit your specific needs perfectly.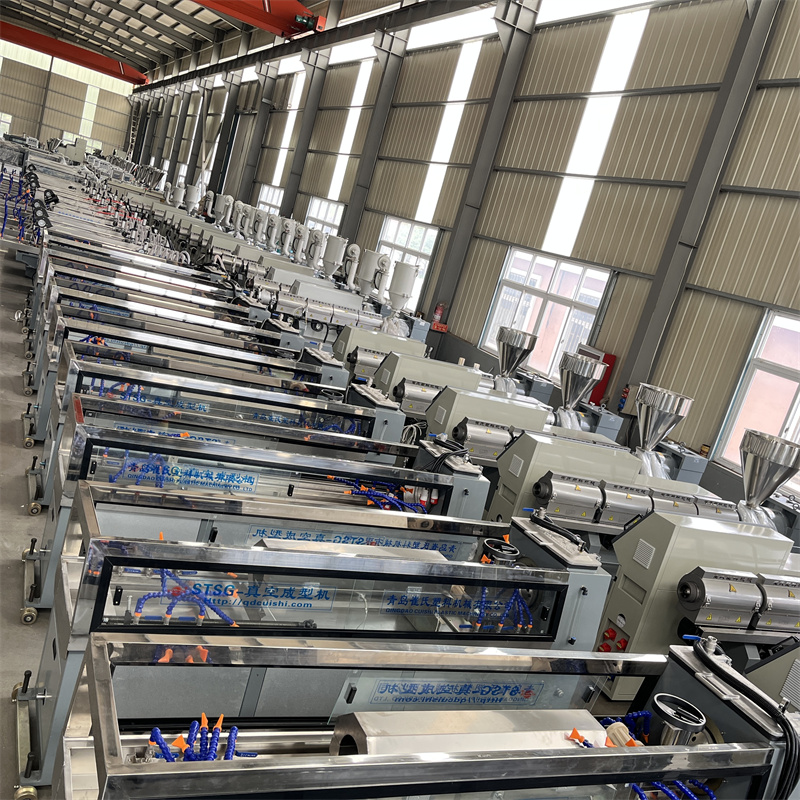 pp/pe/pvc spiral prestressed pipe extrusion line/extruder/plastic machine
1. Spiral Prestressed Pipe Extrusion Line
2. Prestressed Pipe Extruder
3. Prestressed Pipe Plastic Machine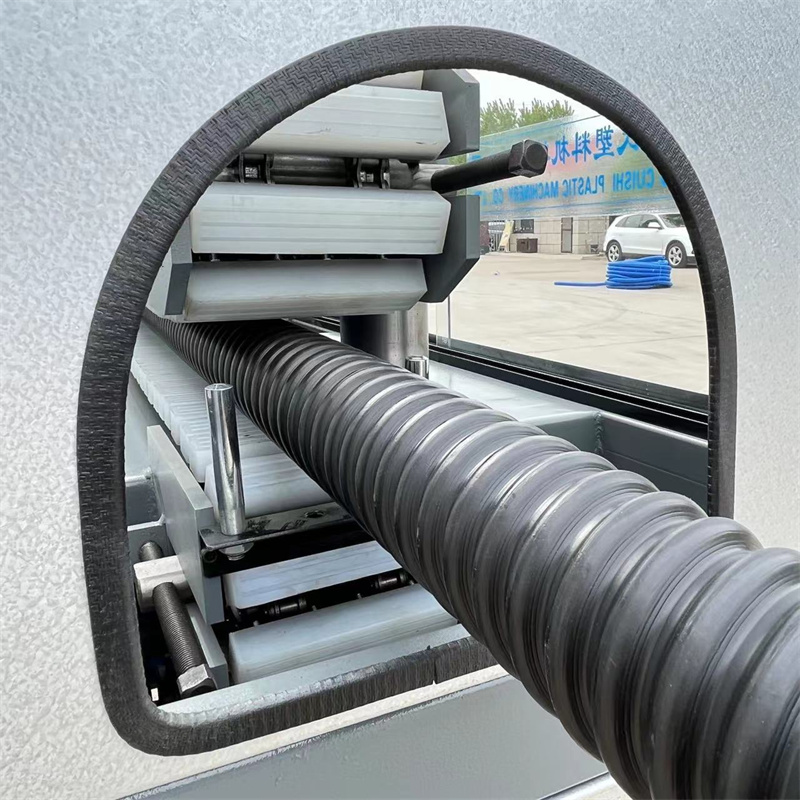 (1)Description of HDPE Prestress plastic corrugated spiral pipe production machine line :

1. single screw extruder especially used for polyolefine material posses effective plasticizing effect and high extrusion speed .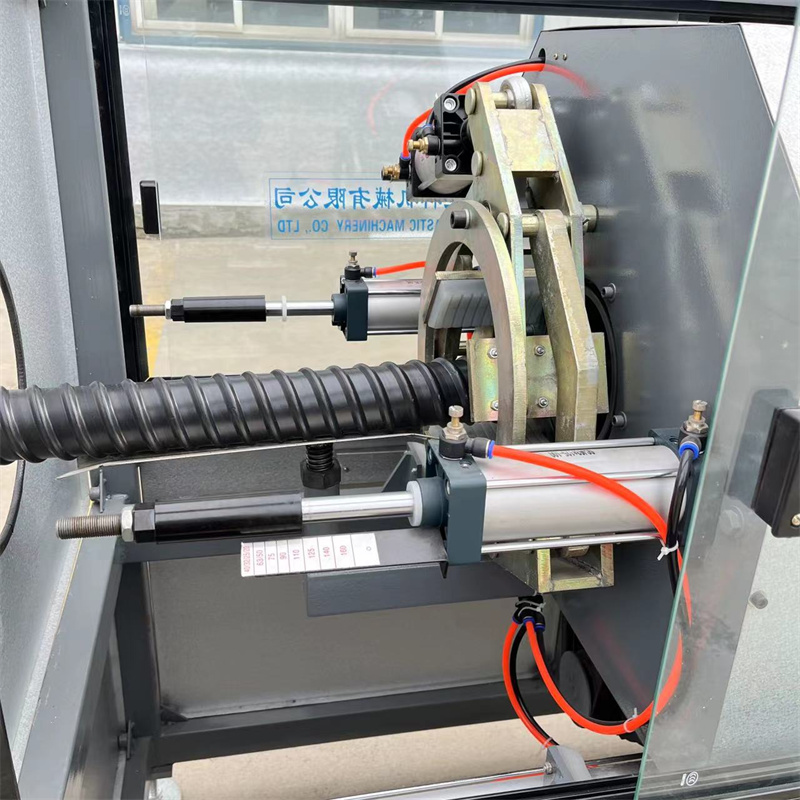 2.The special detached type compounding screw an die head with spiral structure &reasonable channel are applicable to produce pipes with smooth inside and outside face .
3.unique calibration and cooling modes is a capable pf producing pipe with diameter from diameter 50mm -200mm,production speed is up to 0.4~3m/min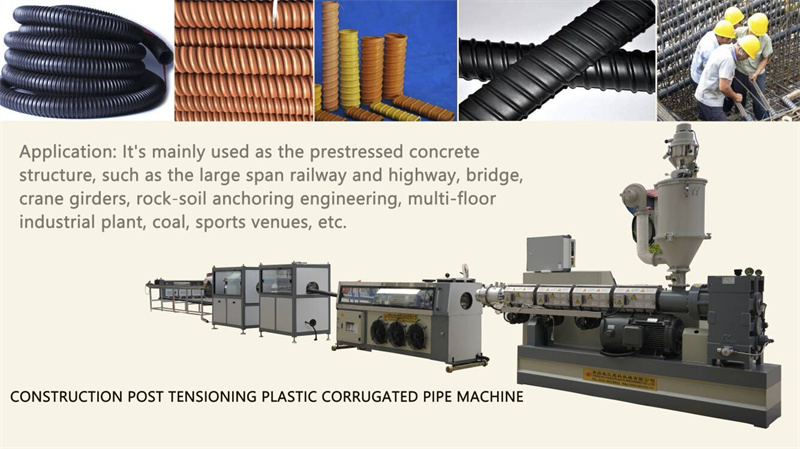 4.All kind of polyoelefine material ,multi-layers spiral strengthening pipe can be co-extruded,recycled materials can be used in production .
5.optimum spiral cooper sizing sleeve ,its entrance carrying pre-cooling and powerful vacuum device to suit for high speed extruding pipe
6.stainless steel cooling water trough is three -dimensional regulation,longitudinal moved by motor .
7.high effecient cooling comes from peculiar spraying nozzle and high effeciency water pump.
(2)Plastic Flat/ Round Pre-stressed Corrugated Pipe Production Line Advantage
1. The production speed is fast, which is twice that of manufacturers in the same industry.
2. Advanced formulation technology, low cost and high quality.
3. The whole machine runs smoothly, has high reliability, convenient maintenance, and avoids delays in construction period.
4. The round pipe and flat pipe are operated by one machine, the equipment investment cost is low, and the produced corrugated pipe has the advantages of stronger impact resistance than the bamboo corrugated pipe.
5.Advantages of PE/PVC/MPP prestressed plastic corrugated pipe products Plastic Cable Protection Spiral Pipe Machine HDPE Spiral Pipe Production Line Machinery.
---
Next:
COD PIPE LINE
---
Write your message here and send it to us