HDPE geomembrane sheet line
Product Detail
Product Tags
| | |
| --- | --- |
| Name of commodity | Qty |
| HDPE Gememberane sheet production line | 1 set |
HDPE geomembrane sheet line with the width of 5m or 7m or 8m

PE Composite waterproof coil Sheet Line
HDPE Geomembrane is produced according to the GRI GM13 standard.
It's made of high quality polyethylene resin with proportional carbon black antioxidant, anti-aging and UV- resistance materials which exhibit impermeable and ultraviolet resistance properties. Compared with traditional concrete and compacted clay, smooth geomembranes have proven to be more cost effective, safe and fast deployment. They are widely used for solid waste landfills, waste containment, aquaculture and water treatment system, etc.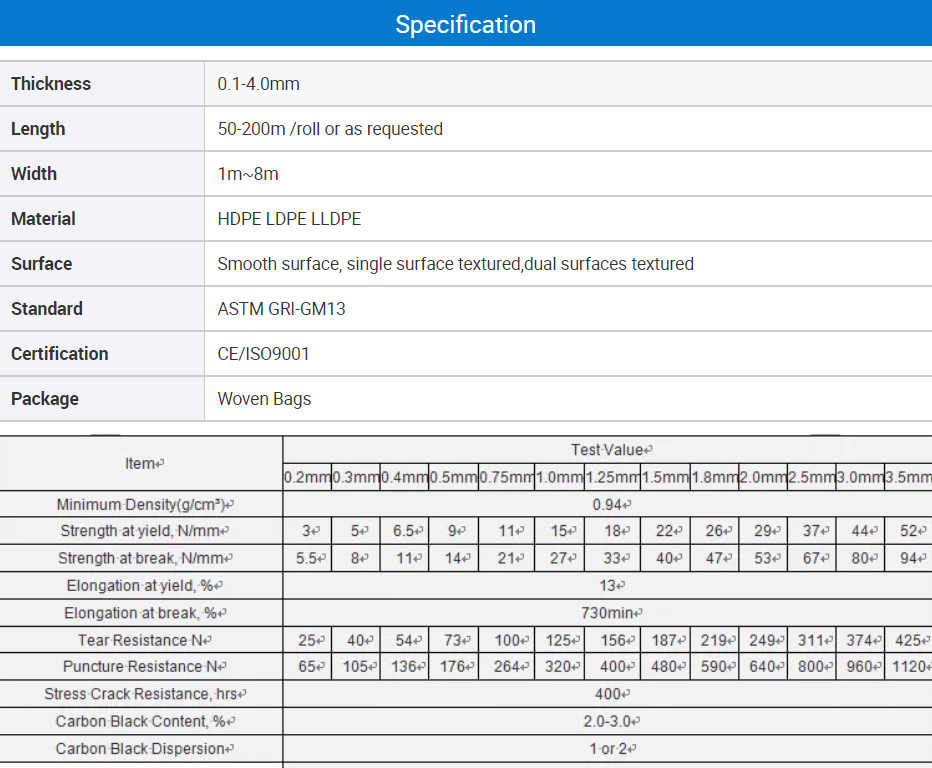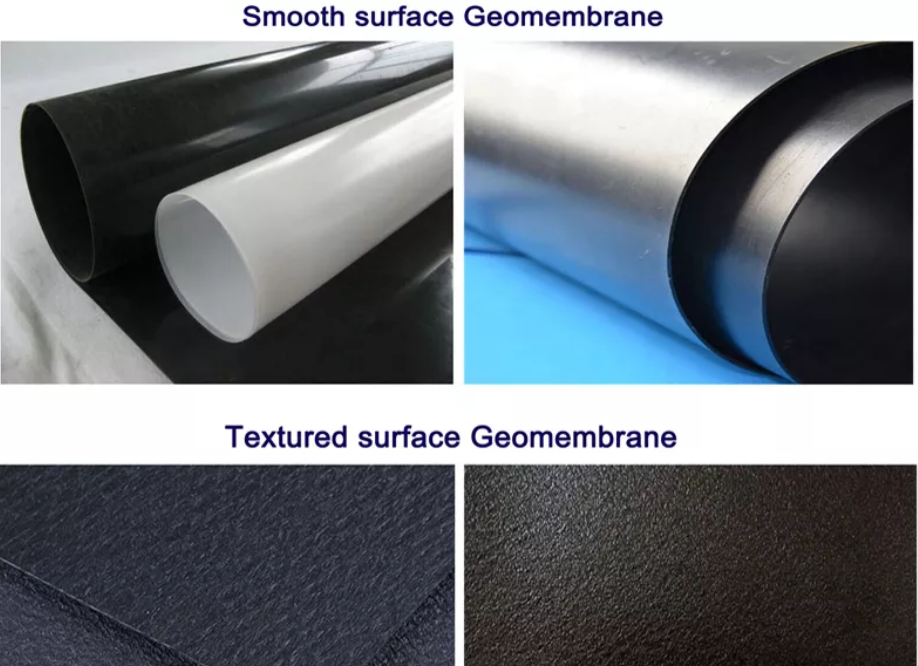 Product Features
1. Good physical and mechanic performance.
2. High tearing resistance, strong deformation adptability.
3. Corrosion resistance, aging resistance.
4. Good adaptability to high and low temperature, non-toxicity, long service life.
5. Good waterproof, drainage, anti-seepage and damp proof effects.
6. Complete width and thickness specifications, low cost and easy installation.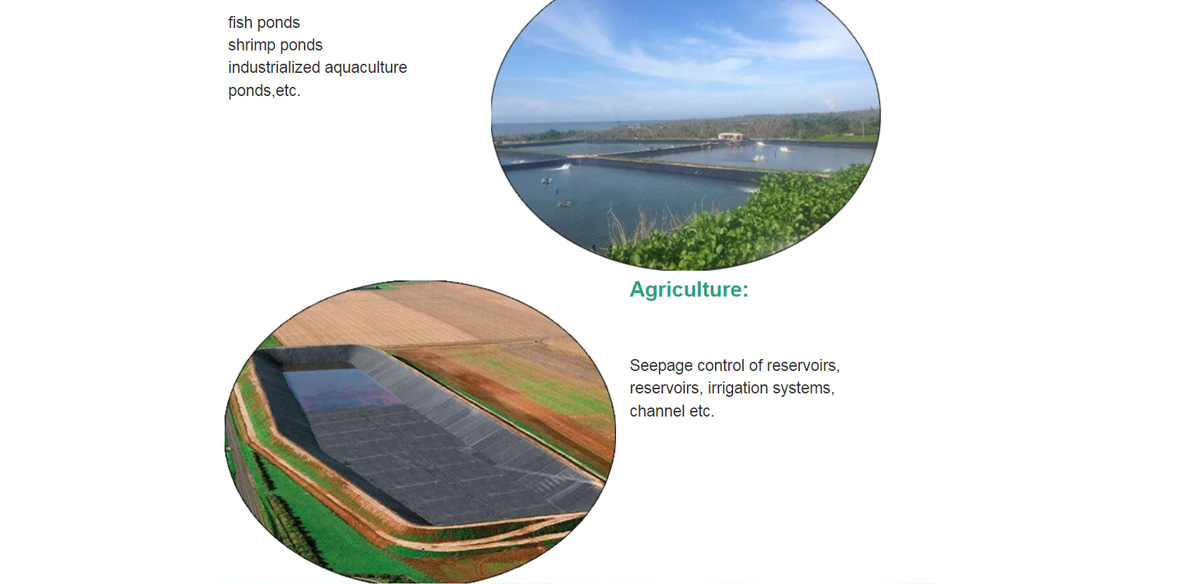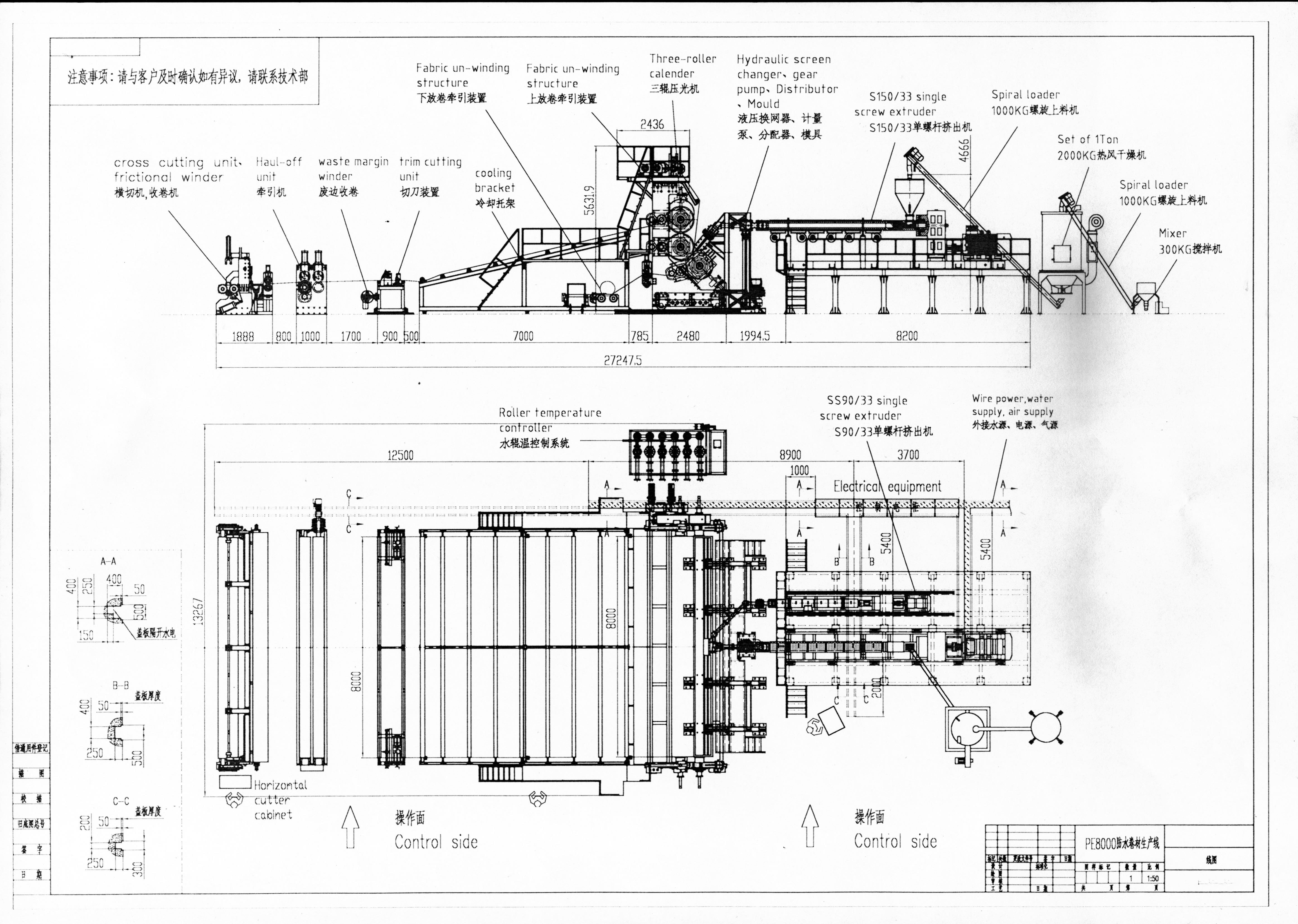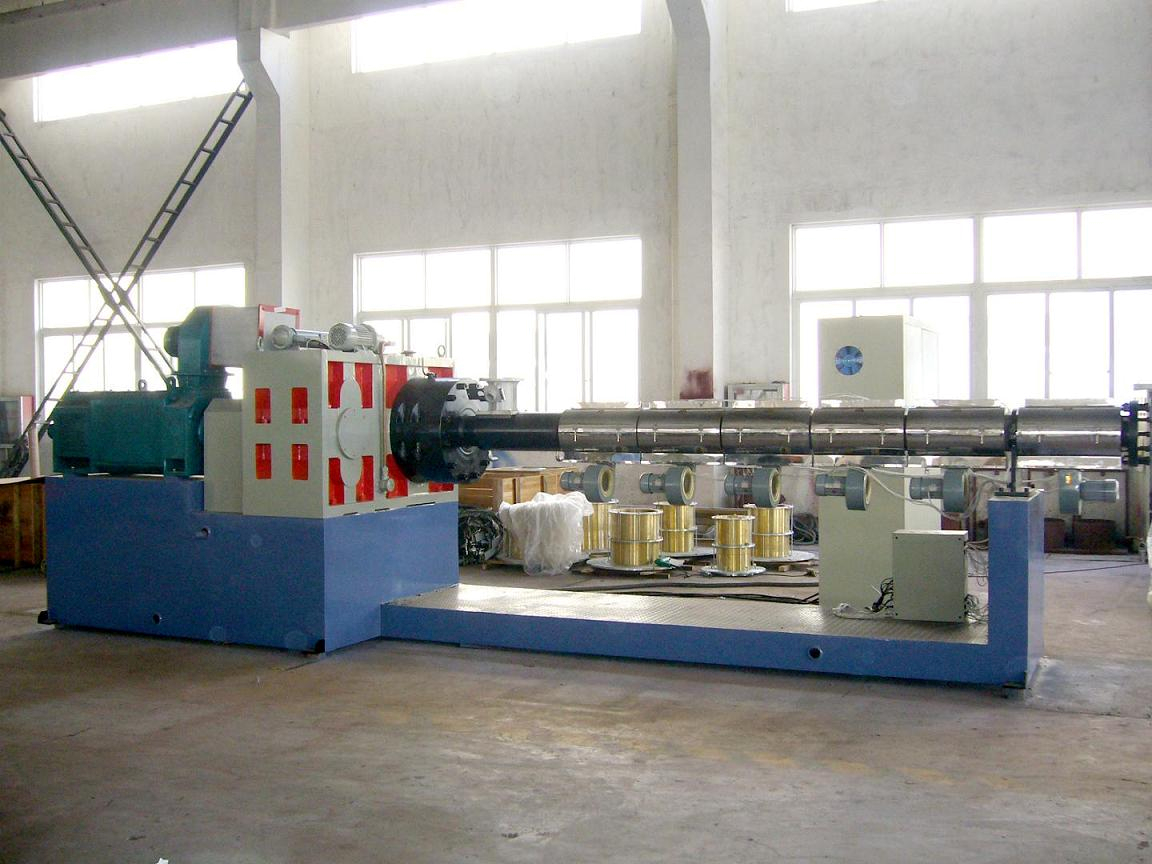 Single screw extruder:SJ150X33                 1set
1.Screw diameter:150mm, L/D ratio:33:1, screw speed 0---120rpm;
2.Main machine power:400KW,DC speed regulator,regulator Controlled by EUROTHERM;
3.Heating way:electrical heating;heating element Ceramic heater,heating zone:8zones;heating power 80kw;
4.screws and barrel material 38CrMoAIA,Nitrided and Polished;
5. Hardened reducer   1set   gear material 20CrMoTi surface precision grinding By using water injection cooling system
6.electrical cabinet    1set (temperature table is Japan RKC products,connecter relay ,Indicator buttons are French Schneider Products
7.Main machine stage(main machine put on the stage)      1set
8.Class 1 screw Automatic feeder 1set ,has strong feeding ability,can use in the recycle broken material。
9.Drying mixer  1set,use for drying and mix moisture material。
10. Class 2 screw Automatic feeder 1set , also can use in the recycle broken material
Hydraulic automatic no stop machine for draping Devices           1set
1.Changer mobile version is made of hardened steel, and 2 filter plates Device with a poised
2.Hydraulic pressure station for fast changing draping,
Hydraulic pump power:2.2kw
3. Digital melt pressure gauge and Pressure Sensor                  1set
SJ-120×33single screw extruder                                1set
1.Screw barrel   1set  material 38CrMoAIA,Nitrided.
2.Screw diameter:     Ф120mm,Screw Line: BM Split
3.L/D =33:1
4.Screw maximum speed:120r/min
Hardened reducer 1set gear material 20CrMoTi surface precision grinding by using water injection cooling system
5. Screw Automatic feeder 1set   has strong feed ability also can use in the recycle broken material
Drying material        1set
1.Main power    1set  power:200 kw,DC speed regulator,produce by EUROTHERM  cooling fan       1set  power:0.75 kw /set
2. Ceramic heater    1set
Main machine stage(main machine put on the stage)      1set
electrical cabinet    1set (temperature table is Japan RKC products,connecter relay ,Indicator buttons are French Schneider Products
3. two extruders output:2000kg/h. (co-extruder)
Hydraulic automatic no stop machine for draping Devices   1set
1. Changer mobile draping is made of hardened steel and 2 filter plates
2 Device with a poised Hydraulic pressure station for fast changing draping,Hydraulic pump power:2.2kw
3. Digital melt pressure gauge and Pressure Sensor                   1set
Non-woven winding Device                               2set
One Non-woven winding Device under cooling shelf,Through the roller to complex,the other set above the mould down to the mould,the winding device adopt to friction winding .
Three layers co-extrude                                     1set
1.production width:       8000mm, mould width :8350mm
2.production thickness:base on customer's request 0.5~2mm,middle layer80%,surface layer20%。
Four roller calendar                                         1set
1. Roller hydraulic regulating movement ,three rollers adopt to Oblique 45-degree angle four roller calendar stage can adjust up and down, three roller calendar adopt to mirror finish,adopt to single channel design,inside is recycle water,rollers surface temperature 1 degree centigrade difference,Hard chromium plated hardness:≥RHC60.
High temperature plastic roller 1set   ,when use in Non-woven,through move the main machine that move the mould place that complex Non-woven and sheet.
Roller diameterФ700mm, roller length 8500mm.
2. Adopt to High-quality steel welded frame, can adjust up and down
3. Drive motor                              4set   adopt to Frequency.
4. Reducer                                  4set
5. Heat exchanger                           1set
1. Heat exchanger   Three-way pressure of the water cycle
2.Hot water pump       3set power:5.5KW/set   Condenser 3sets
3. Electrical control system 1 set; temperature control system   1 set
4. Stainless steel heater exchange water tank 1 set
5. Adopt to Japan RKC temperature control, has water shortage, over pressure over temperature protection.
Auxiliary hauling-off roller                                    1unit
Sheet will be hauling-off when out off three rollers,no need artificial that reduce the waste material
Cooling rack cutting side machine hauling-off machine                          1set        41177$
1. Cooling roller             1set
2. Hauling off roller         1set
3. Hauling off driver motor        1set   adopt to frequency
4. Reducer                     1set
5. Clamping cylinder             4sets   Taiwan AIRTAC products
6. Cutting side equipments        1set
7.Automatic adjust Hauling-off speed,whether the produce speed increase or down the hauling-off speed will synchronize, no need of use Artificial, that will not worried about not tension or over tension that influence the quantity of the products.
Waste side winding device                                     1set
Used for winding the waster sides
Sheet storage device                                          1set
7meter sheet winding is rather complex, we adopt storage device when change rolls Sheet storage device will work, the sheet which hauling-ff will storage in the device temporary.
Cutting machine                                             1set
1.Cutting knife              1set,when cut common sheet use the saw
2.Cutting saw               1set,  cutting complex non-woven
3. Mobile stroke cylinder      1set   AIRTAC products
4. Pneumatic control system    1set
5.  Digital meter counter can control Cutting length
Winding machine                                           1set
Torque motor control, automatic winding, inflatable roll crankshaft:2set,when finish winding can withdraw flexible.
13.Rough surface roller 1set,roller diameter Ф700mm,the surface winkle should be follow request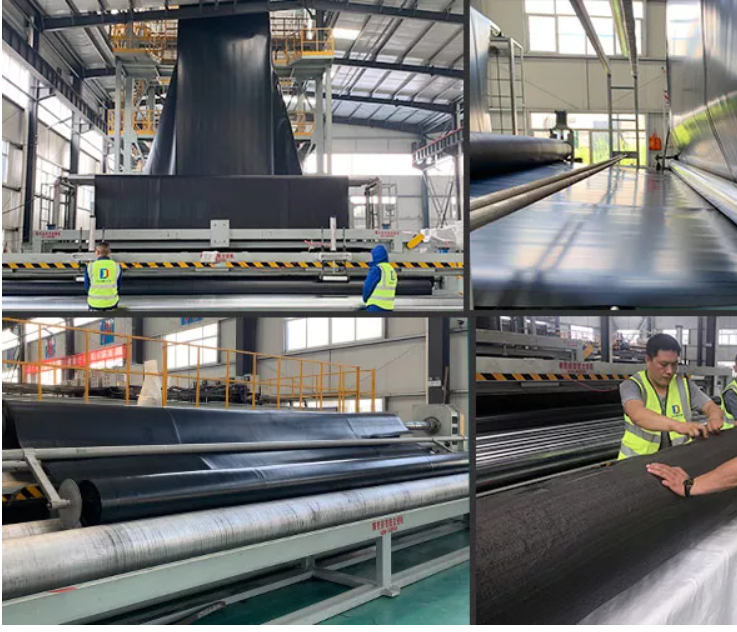 ---
Previous:
PET sheet line
---
Write your message here and send it to us