16-32PVC One-out four-pipe production line
 Threading electrical casing extruder production equipment 



The 16-32mm PVC threading pipe produced by Qingdao Cuishi Plastic Machinery has one output and four production lines. This machine is used for extrusion molding of pipe production lines. , measurement, into the molding die.
The material of the barrel and screw of this machine is all 38CrMoAlA, which has been forged, quenched and tempered, twice aging treatment, and nitriding treatment. The difference from other manufacturers is that the screw thread is quenched and tempered after rough machining, the material has excellent hardenability, and the effective stress is obtained after two aging treatments. At the same time, the processing is excellent, and the phase error of each flight of the screw is small.
The barrel and the screw are interchangeable. For different materials, the screw structure is all changes. The reduction box distribution box is composed of hard-surface gears, with high precision and anti-fatigue.
The material of the gear box gear is 20CrMnTiA, which has been carburized, and the material of the helical gear of the distribution box is 38CrMoAlA, which is processed by CNC gear hobbing machine and processed by nitriding.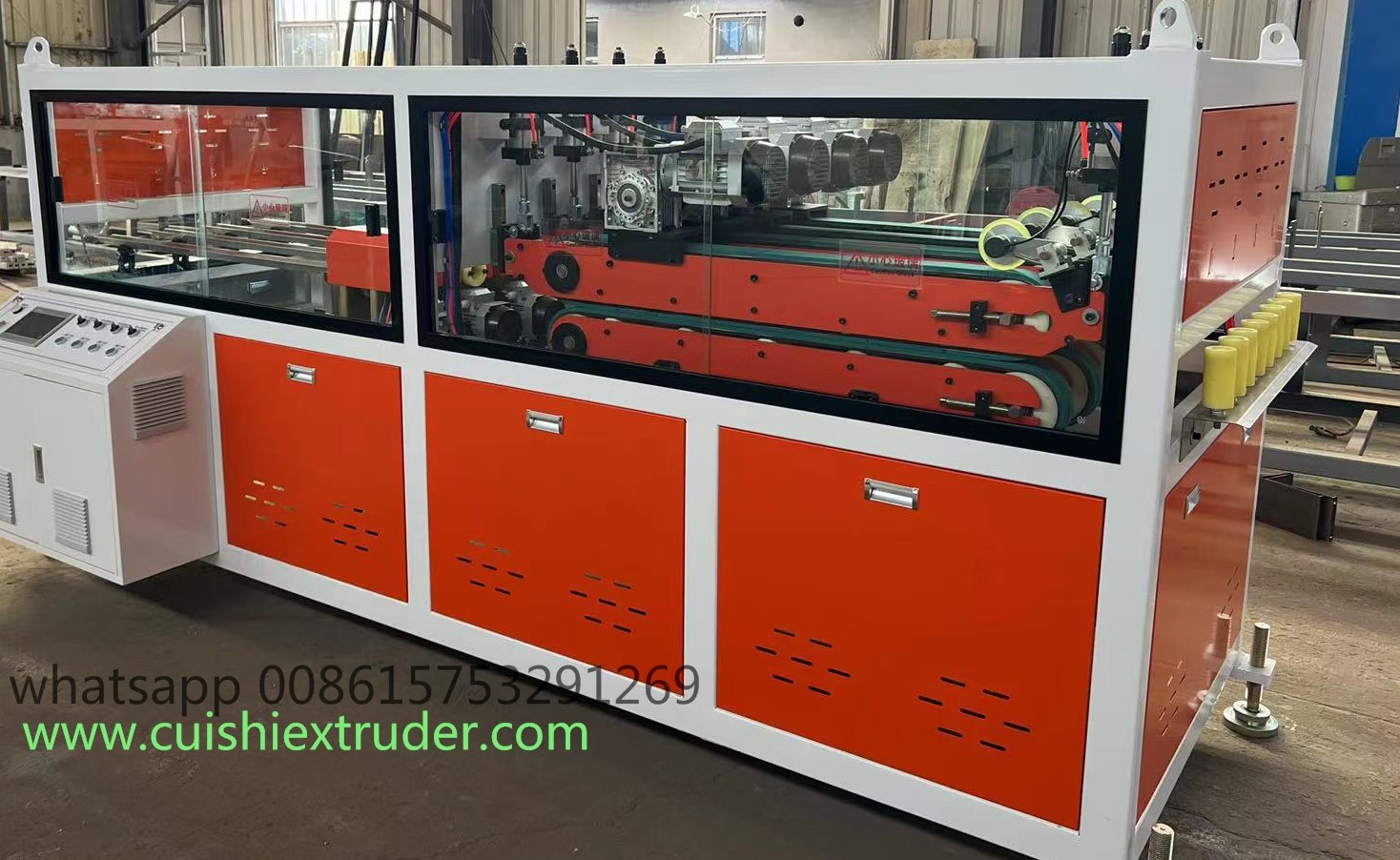 Qingdao Cuishi Plastic Machinery supplies PVC power pipe equipment, PVC cable sheathing pipe production line equipment, adopts special conical twin-screw plastic extruder for PVC power




sheathing pipe, the screw barrel adopts a new type of cracking barrel, and PVC power sheathing pipe Good plasticizing and mixing effects ensure high-speed and high-performance extrusion of PVC




power pipes.
For PVC large-diameter thick-walled PVC power sheathed pipe die head, the blue-type high-pressure die head technology is used, the extrusion is stable and reliable, and the water film lubrication and water ring cooling are used to meet the requirements of PVC materials and ensure high-speed production of thick wall. The diameter and roundness of the tube are stable, with ellipse correction device, specially designed multi-stage direct air and cooling device, and high-pressure cooling system to ensure the extrusion of large-diameter, high-pressure grade PVC cable sheathing tubes.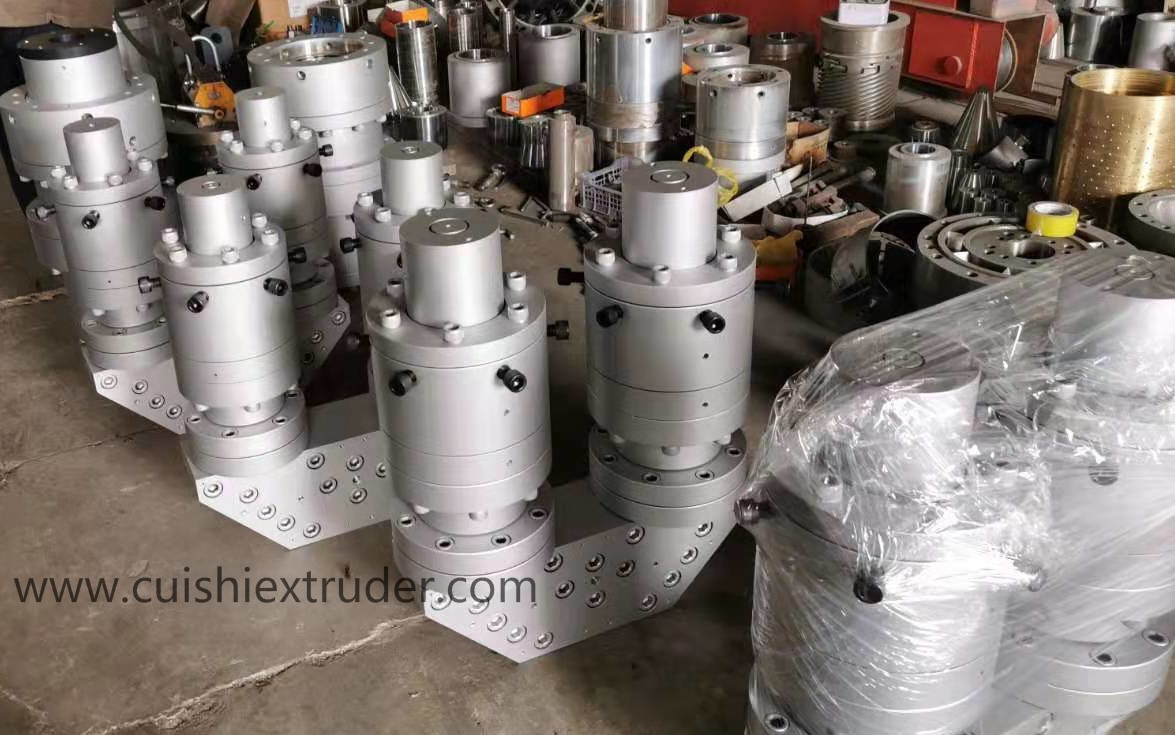 U-PVC power tube diameter :
| | | | |
| --- | --- | --- | --- |
| Specification | Wall thickness mm | Weight ( kg/m) | Speed m/min |
| Φ16 | 1.5 | 0.115kg | 10.9 |
| Φ20 | 1.5 | 0.15 kg | 8.3 |
| Φ25 | 1.8 | 0.22kg | 5.6 |
| Φ32 | 2.0 | 0.3kg | 4.5 |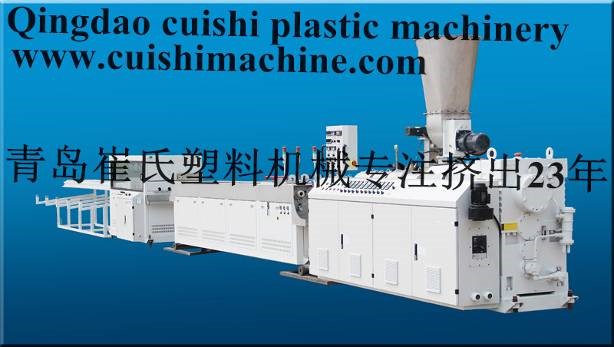 | | | | |
| --- | --- | --- | --- |
| Diameter mm | Wall thickness | Weight /meter | Speed /minutes |
| Φ16 | 1.5 | 0.115kg | 10.9 |
| Φ20 | 1.5 | 0.15 kg | 8.3 |
| Φ25 | 1.8 | 0.22kg | 5.6 |
| Φ32 | 2.0 | 0.3kg | 4.5 |

   
---
Post time: Sep-14-2022