Qingdao Cuishi Plastic Machinery Co., Ltd. has been a leading manufacturer of plastic pipe extrusion machines since 1999. Today, they tested their latest product PPR pipe three-layer machine in the workshop.
The PPR pipe three layer machine is designed to produce high quality pipes for various industrial and commercial applications. It is equipped with cutting-edge technology and equipped with a high-speed single-screw extruder for faster and more efficient production.
 Thanks to its robust design and high-quality materials, this machine is not only efficient but also extremely durable. It is able to withstand the toughest production conditions and can produce pipes in a wide variety of specifications and sizes.
 The team at Qingdao Cuishi Plastic Machinery is understandably excited about the potential of their latest product. They believe that the PPR pipe three-layer machine has the potential to revolutionize the plastic pipe industry, and they believe that it will be popular with customers.
 "We are always trying to innovate and improve our products," said a representative of Qingdao Cuishi Plastic Machinery.  "We believe the PPR pipe three-layer machine is a game changer and we are very pleased with the results of our tests."
 The testing process for PPR pipe trilayer machines involves several stages, including preliminary tests of functionality and performance, as well as extensive quality control checks to ensure that the pipes produced meet the highest quality standards.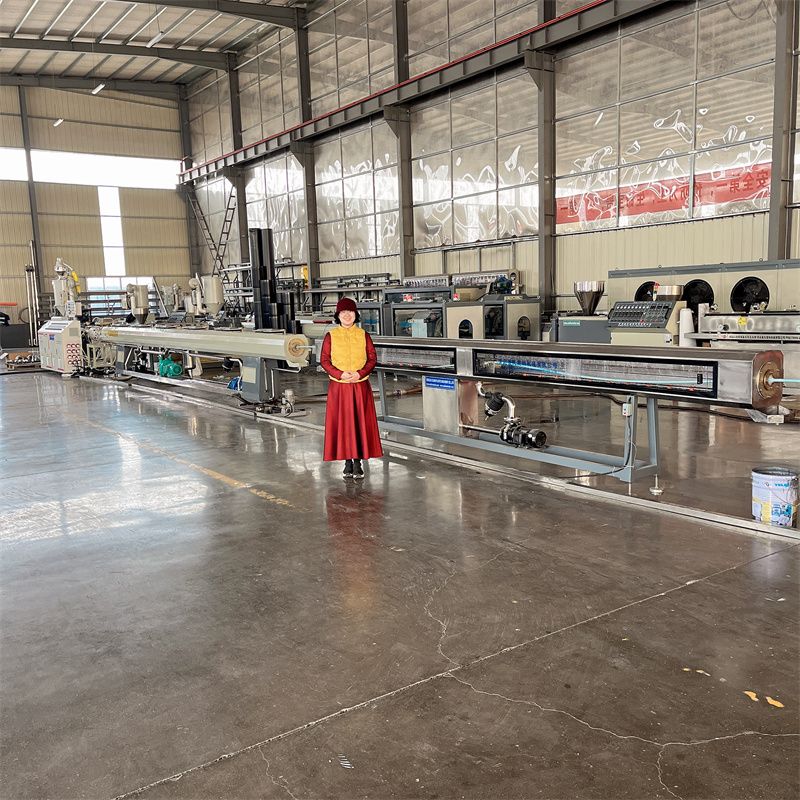 Qingdao cuishi  plastic machinery since 1999 to make the high speed ppr pipe extrusion machine and we can make the pipe diameter with 16mm,20mm,25Mm 32Mm 40Mm 50Mm 63Mm 90Mm 160Mm 4 6 Inch 20Mm Germany Plumbing Hot Water Pipe Price Pn2.5 S5 Ppr Pipe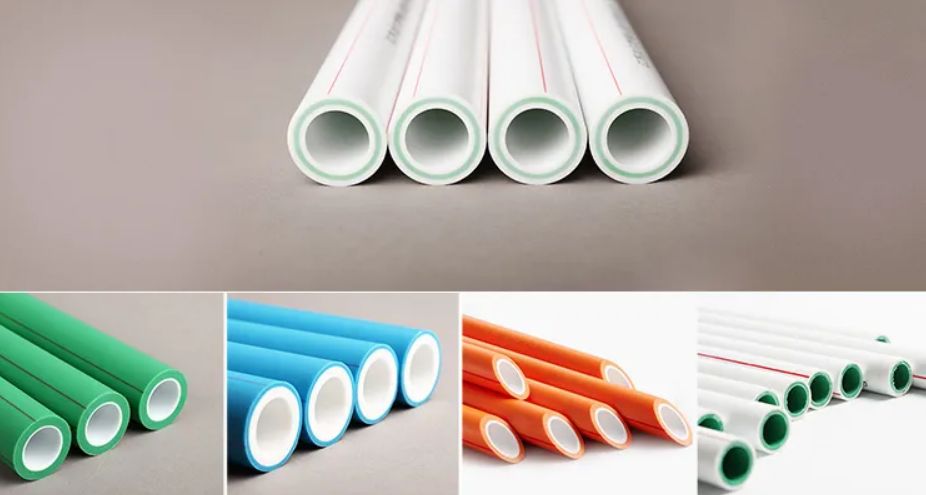 THE MACHINE TEST VIDEO : 
Process
PPR PE Raw material + additive → VERTICAL mixing →vacuum feeding machine →hopper dryer → single screw extruder → color code extruder → HIGH SPEED 25M.MIN mould and calibrator →vacuum forming machine → cooling tank → haul off machine → SERVO MOTOR cutting machine → discharging rack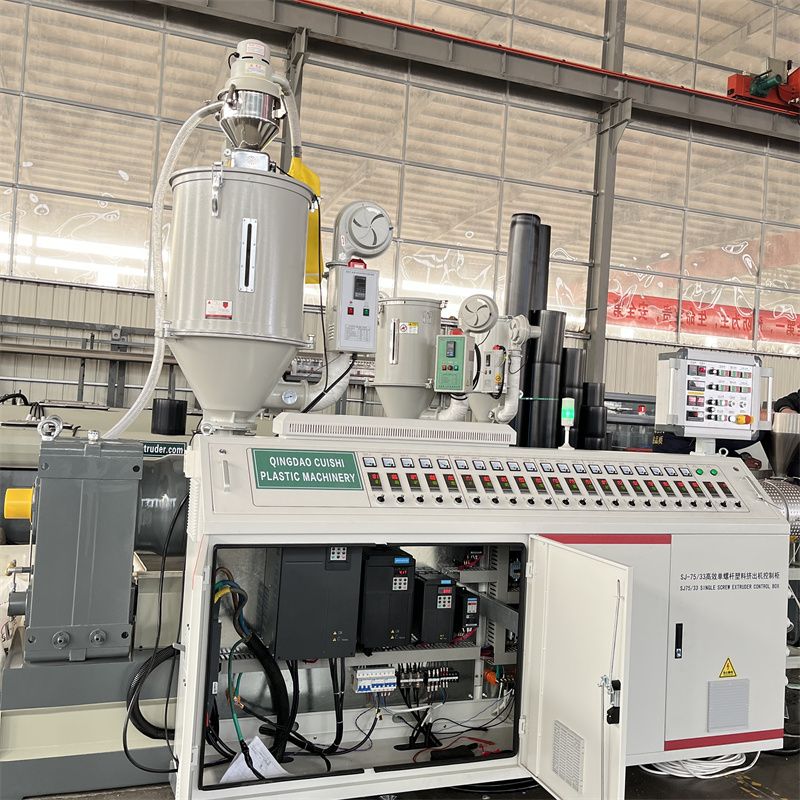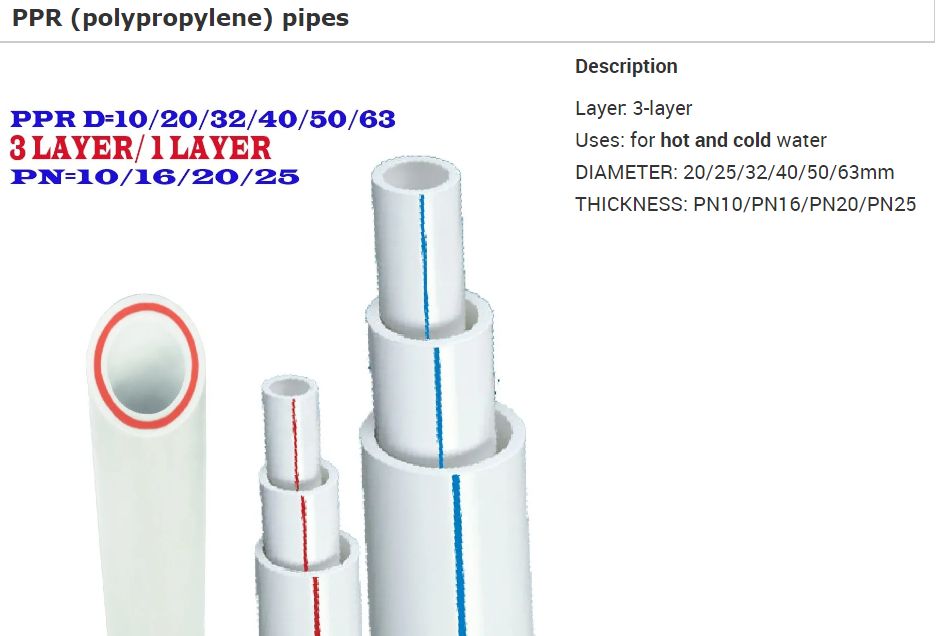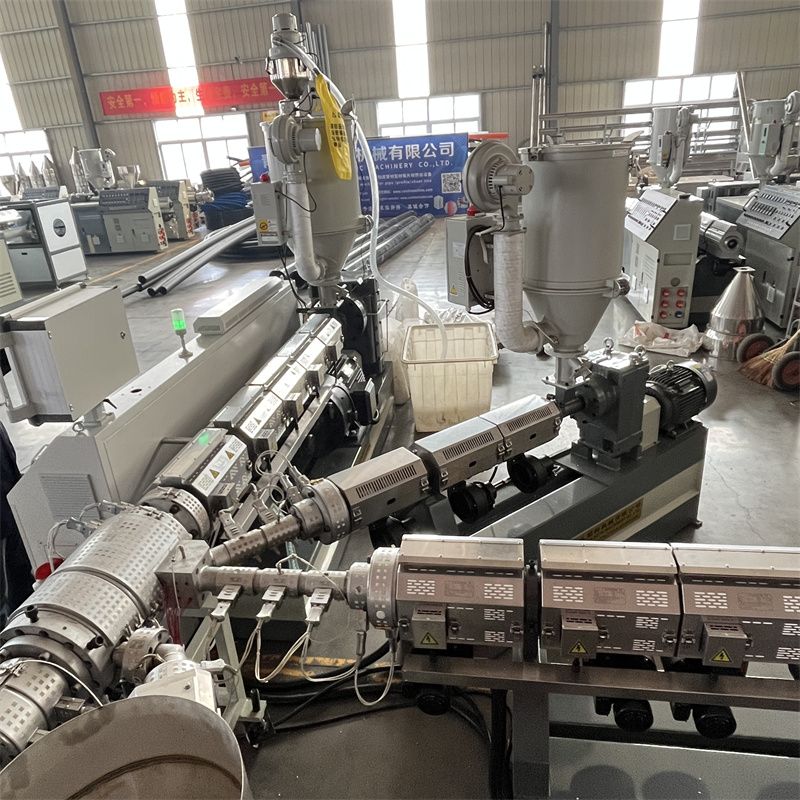 Application 
1. PP-R Hot & Cold water supply pipe
2. Building heating system pipe, including flooring heating, wall heating and radiating system pipe
3. Central air conditioning system pipe
4. Industrial liquids transportation pipe.
5. Municipal water supply, water drain, gas supply pipe
6. Urban and rural drinking water pipelines
7. Agricultural irrigation pipe
8. Post and Telecommunications line pipe
9. Electrical Power cable wire protection pipe
10. Industrial liquids transportation pipe
11. Food and chemical industry pipe
 According to the team of Qingdao Cuishi Plastic Machinery, the testing process went smoothly and the performance of the machine exceeded their expectations. They are now ready to start production and start selling PPR pipe three-layer machines to global customers.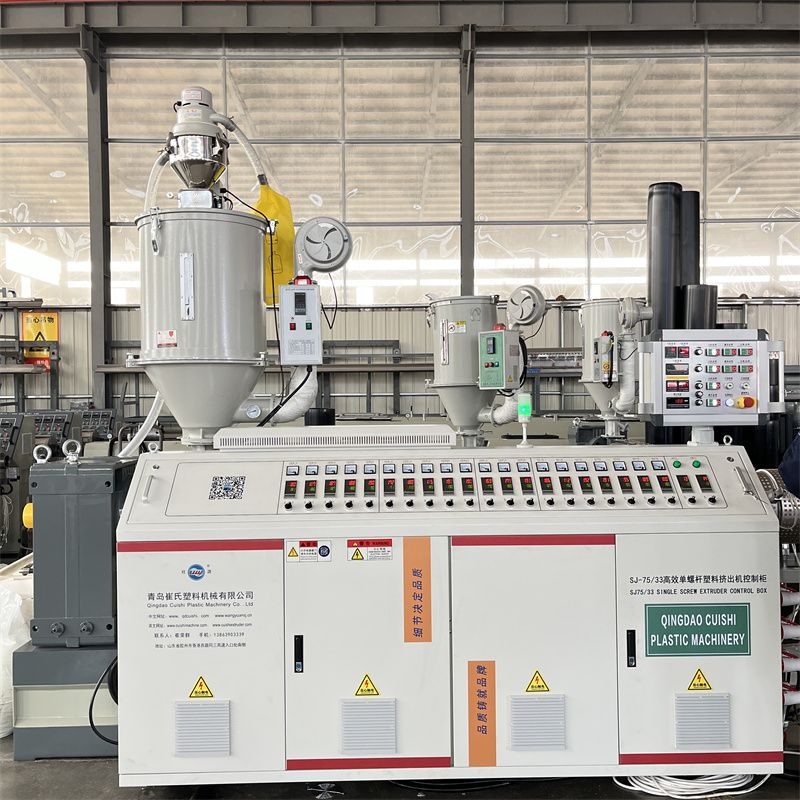 "We believe our customers will be impressed with the performance and quality of the PPR pipe three-layer machine," said a representative of Qingdao Cuishi Plastic Machinery.  "We've invested a lot of time and effort into developing this product, and we're proud to make it available to our customers."
 Overall, the PPR pipe three-layer machine is a testament to the hard work and dedication of the Qingdao Cuishi Plastic Machinery team. They have once again proven that they are the industry leader in plastic pipe extrusion and are poised to continue their success for years to come.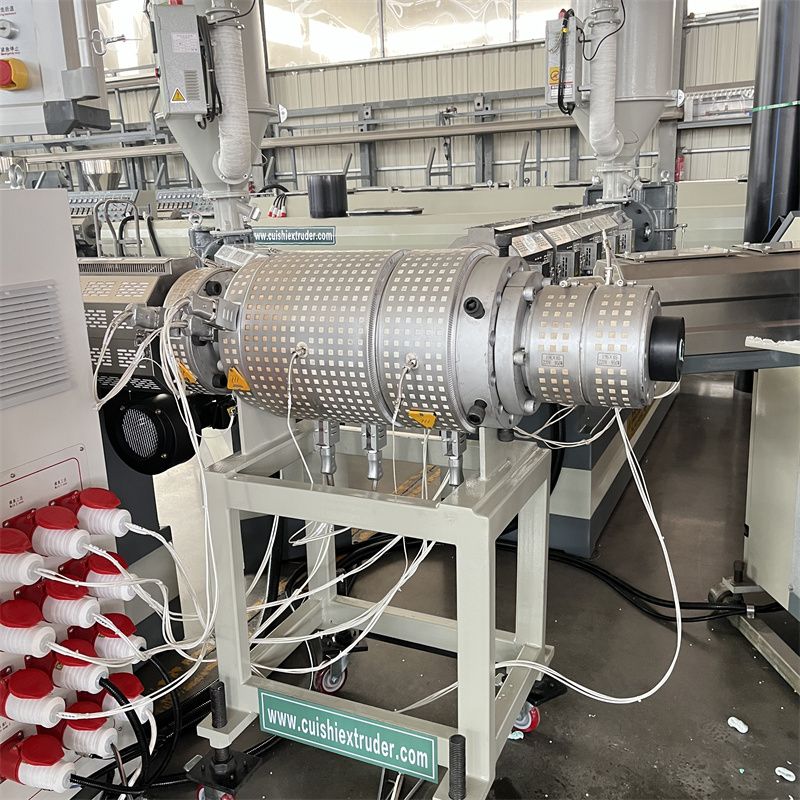 Ф20-63mm PP-R Pipe Production Line

NO.

Machine Name

Model

Qty.

1.

Auto-loader

ZJ200

1 set

2.

Hopper Dryer

 75 KG

1 set

3.

Single Screw Extruder

SJ75/33, 55 KW

1 set

4.

Co-extruder ( for marking line )

SJ25/25

1 set

5.

PP-R Pipe Mould

Ф20- 110mm

1 set

6.

Vacuum Calibration Tank

Ф110x9m

1 set

7.

Water Spray Tank

Ф110x6m

1 set

8.

Haul-off Machine

2.2kw

1 set

9.

No-dust cutter

3kw SERVO MOTOR

1 set

10.

Stacker

4m

1 set
China High Performance Three Layers HDPE PPRC Pipe Making Machine 20-110mm pipe extrusion line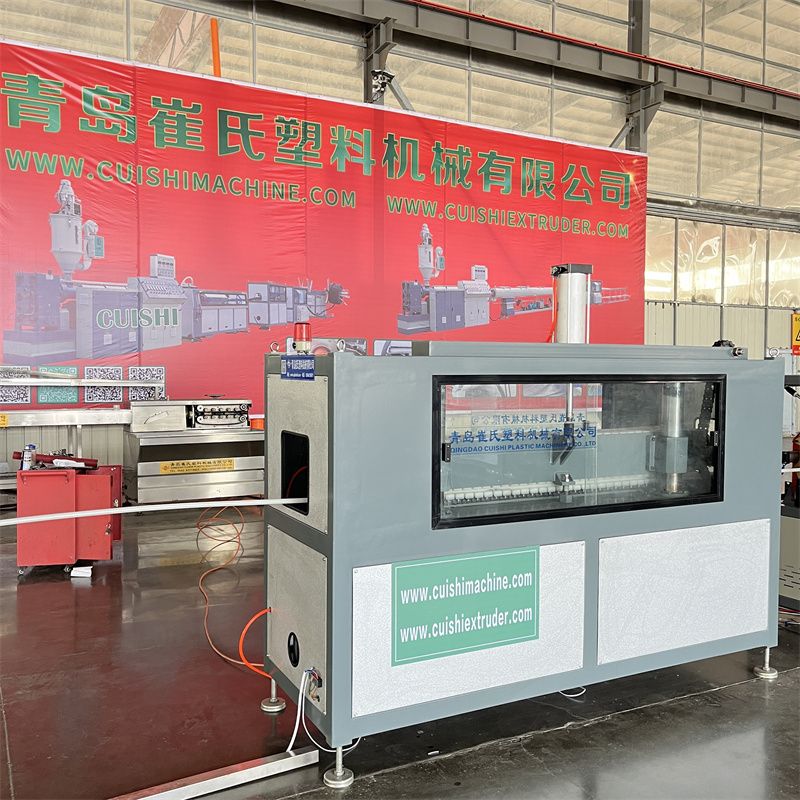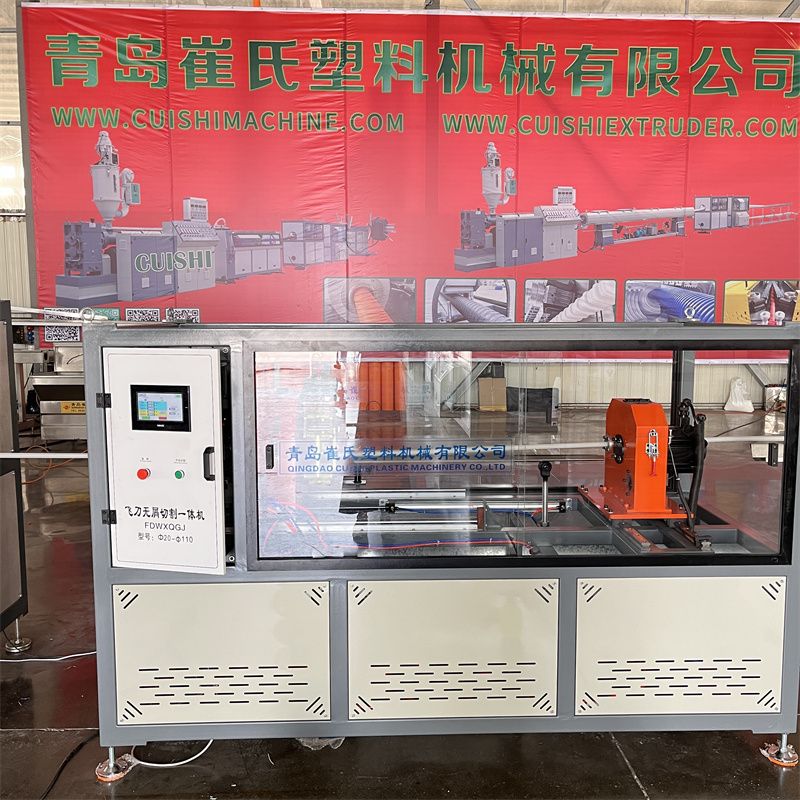 ---
Post time: Mar-07-2023