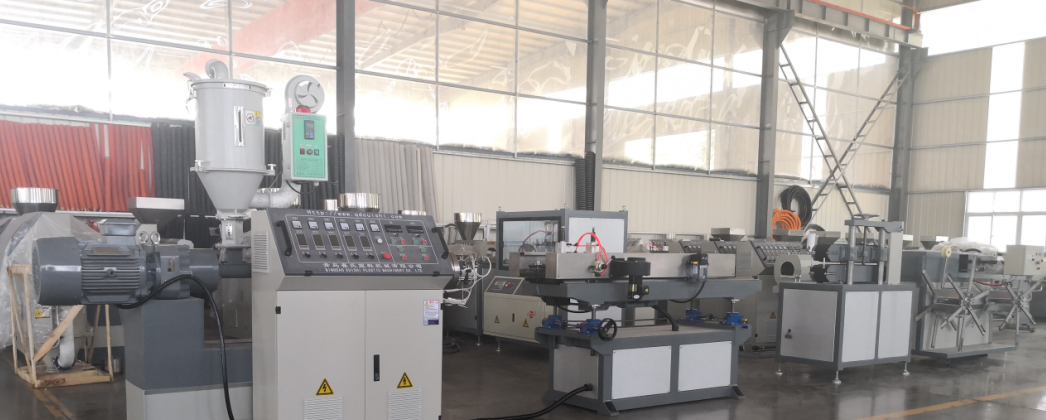 THE SELLER: Qingdao Cuishi Plastic Machinery Co.,Ltd  
Sales manager :  Lucy   Wechat /Whatsapp : +86 15753291269 
Address : xianggang road , yahuicun village south , jiaozhou city , china
Email : [email protected]   
www.cuishimachine.com      www.cuishiextruder.com 
DESCRIPTION OF GOODS:
Name of Commodity

 

Quantity

 

PE single wall corrugated pipe line 1.SJ50 single screw extruder

2.Auto loader and dryer

3.Die head and mould

4.Air pressure clock

5.calibration table
6.double position winder

7.Free Spare prats

1 set
FOB qingdao  USD
 
PE PP single wall corrugated pipe production line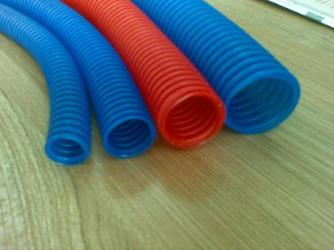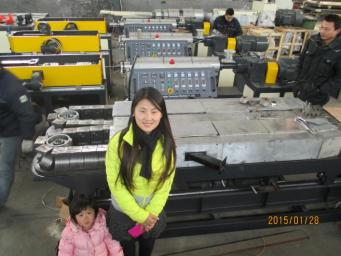 1.1 Basic Infrastructure (Provided by customer)
a. Electricity network: can adjustable according to your local voltage standard.
b. Wire/cables: wires/cables from customer's general control cabinet to the main control cabinet for PE PP corrugated pipe production line; all electrical cable from the main control cabinet to each machine.
c. Water supply: main water pipe line supply and water pipes to machines
d. Compressed air supply: necessary compressed air for mould, forming machine, winder
e: lubrication oil: for reducer gearbox
1.2 Energy consumption:
a. Electricity requirement
Total Install power: 35KW.
Actual power consumption percentage: 80% of total power
b. Labor requirement
Max. Qty. of labors: 1 person
c: compressed air requirement: 0.4Mpa-0.8Mpa
PART I SPECIFICATION AND PRICE
A   SYSTEM CONFIGURATION OF THE PRODUCTION LINE:
• 1 set of Vacuum feeding machine type ZK-200
• 1 set of Hopper dryer type GZ-50
• 1 set of Single screw extruder type SJ 55/30
• 1 set of Die head & forming machine
• 1 set of Double disk winder type SPS32
B  DETAIL TECHNICAL PARAMETERS OF THE ABOVE CONFIGURATIONS
1. Vacuum feeding machine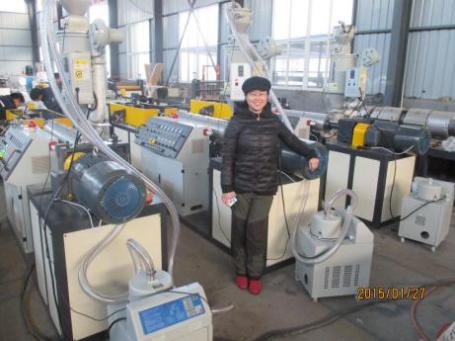 Item

Description

Unit

ZK-300

 

1

Material

 

Stainless steel

2

Loading capacity

kg/h

200

3

Motor power

KW

1.5
 2. Hopper dryer
Item

Description

Unit

GZ-50

 

1

Material

 

Stainless steel

2

Charge Capacity

Kg

100

3

Heating power

KW

4

4

Fan power

W

180

5

Error

 

±1℃
3. SJ50/30 Single screw extruder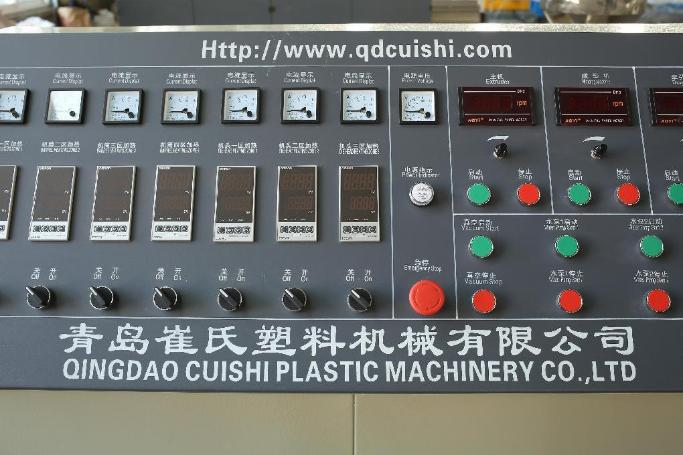 Item

Description

Unit

SJ50/30

1

Screw diameter

mm

50

2

L: D

 

30:1

3

Motor power

KW

AC11

4

Brand motor

 

Domestic brand

5

Motor speed adjusting mode

 

Frequency conversion

6

Inverter

 

Holip /delta /ABB

8

Extrusion output

Kg/h

50-75

9

Material of screw and barrel

 

38CrMoAlA,Nitrogen treated

10

Nitrogen depth

mm

0.5-0.8

11

Heating power

KW

4 zones, 14kw

12

Cooling power

KW

4 zones, 250w×4

13

Gear box

 

Hard gear surface, low noise design
4. Die head & forming machine & forming mould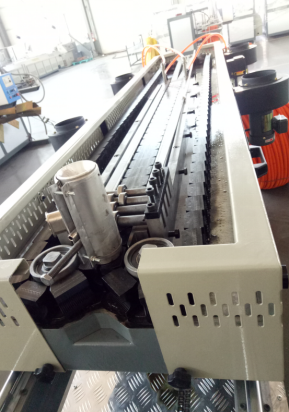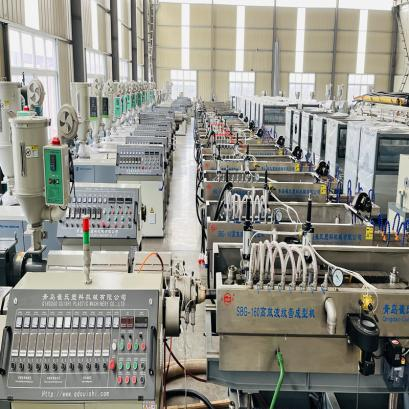 Die head

1

Die head material

40Cr

2

Inner structure

Spiral type

3

Melt pressure meter

Equip with a pressure meter to monitor the melt pressure in the die head

Forming machine & forming mould

1

Material of forming mould

40Cr, nitrogen treated

2

Forming mould

1 set

3

Quantity of mould block

42 pairs

4

Forming machine type

Horizontal type

5

Forming mould moving way

Circle

6

Drive motor power

4kw

7

Inverter

Holip

8

Cooling way

Air cooling

9

Power of blower

180w×3
5. Double disk winder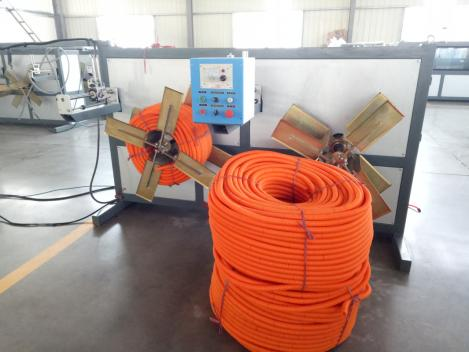 ---
Post time: Sep-21-2022